We're proud winners of the Adobe eLearning Design Awards!
We were recently announced as winners of the Adobe eLearning Design Awards, powered by eLearning Industry. A global call went out in January for submissions for eLearning projects created through the Adobe Captivate authoring tool. We decided to enter one of our favourite courses – "Getting to Know Your Boobs", a module created with breast cancer awareness charity CoppaFeel!, supported by Avon.
We loved working with the passionate team at CoppaFeel!, and Avon added their global reach to make sure as many people as possible can be educated with this potentially life saving knowledge.
Our initial aim was to equip the amazing CoppaFeel! volunteers, 'The Boobettes', with the confidence and knowledge to deliver the charity's awareness message effectively and to the best of their ability. Now that confidence can be shared with more than just the volunteers, as it can be accessed by anyone wanting to get into a healthy chest checking habit!
We wanted to ensure the course was kept concise but truly reflective of the stand-out style and overall ethos of the CoppaFeel! brand. Getting the narrative right was key to engage the target audience and match the fun, friendly and approachable tone of the organisation. We integrated large scale, vibrant photography alongside bold, custom graphics, engaging, interactive activities and embedded video content.
Working in close partnership with the CoppaFeel! team, we designed and built a fun, interactive digital learning module, based on content from their existing materials used in classroom inductions. You can see more about our process here.
We are extremely proud of the end result, so winning this award has really been the cherry on top!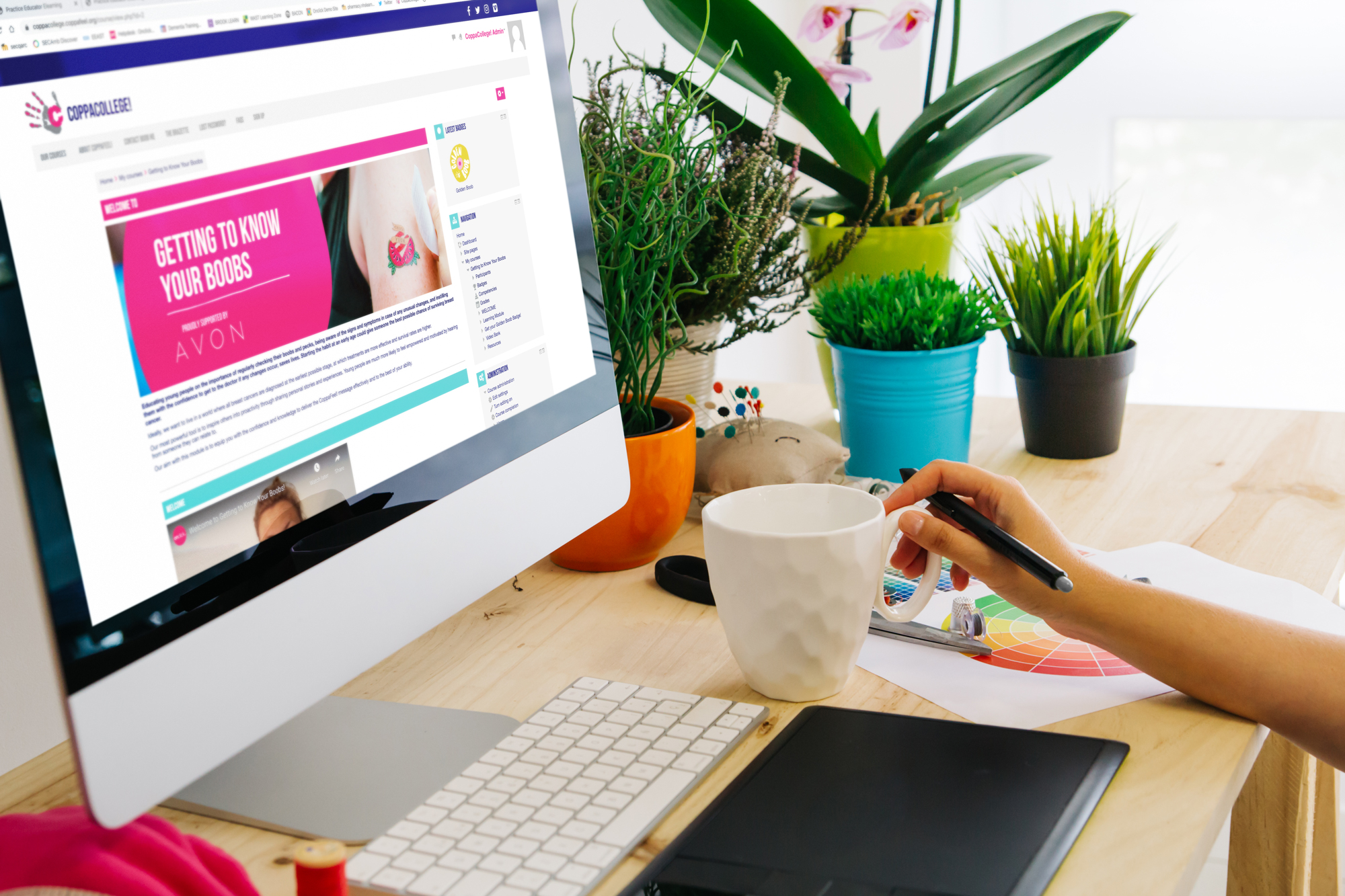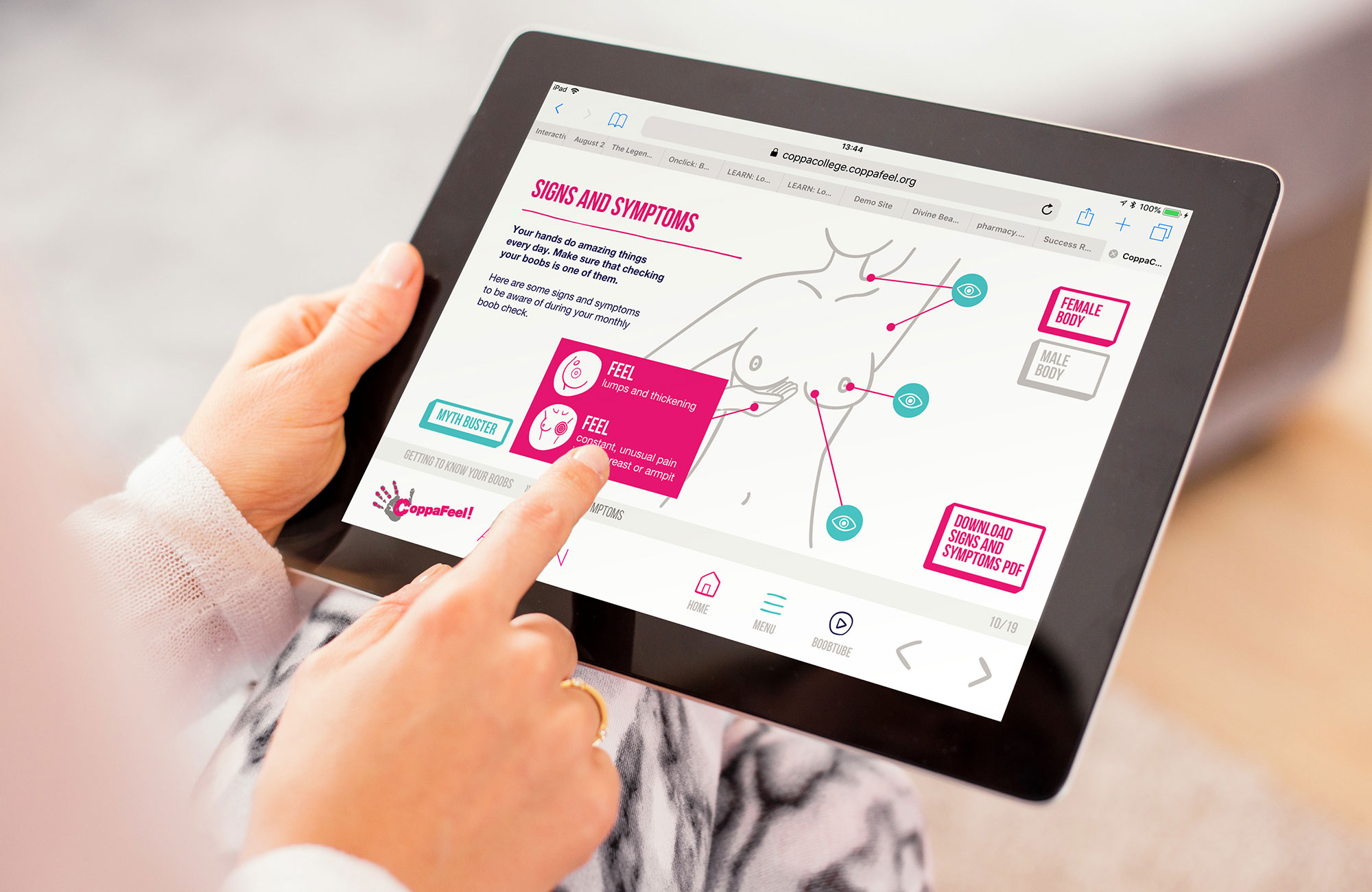 All the winners were invited to take part in Adobe Unplugged – a live, knowledge sharing event, presented and attended by people from all around the world!
We unfortunately couldn't attend in person, but produced a short video sharing our pearls of wisdom from working on this project in Adobe Captivate. Take a look below to find out more about the course and how we built it: