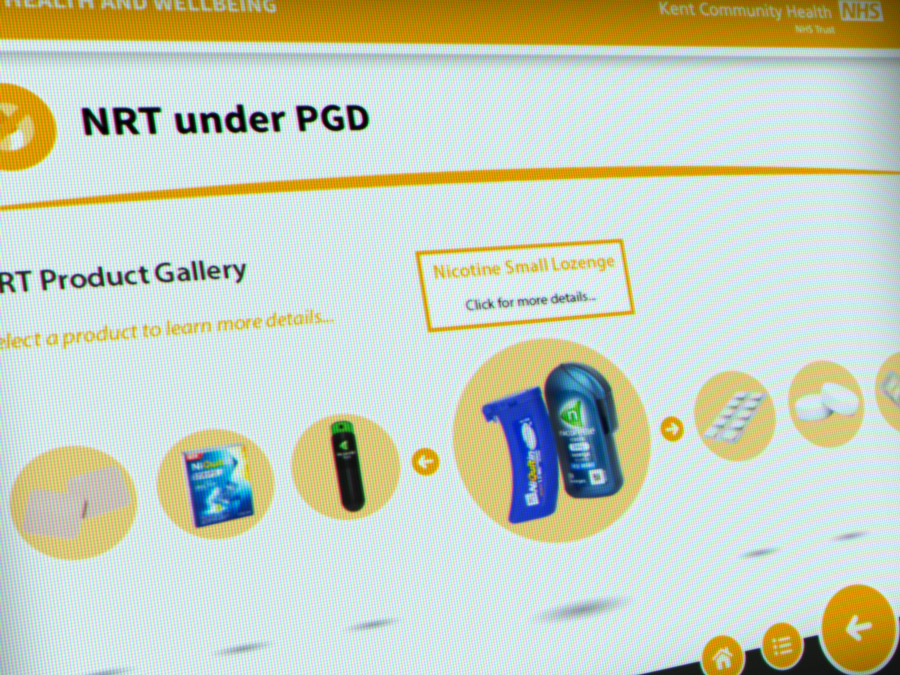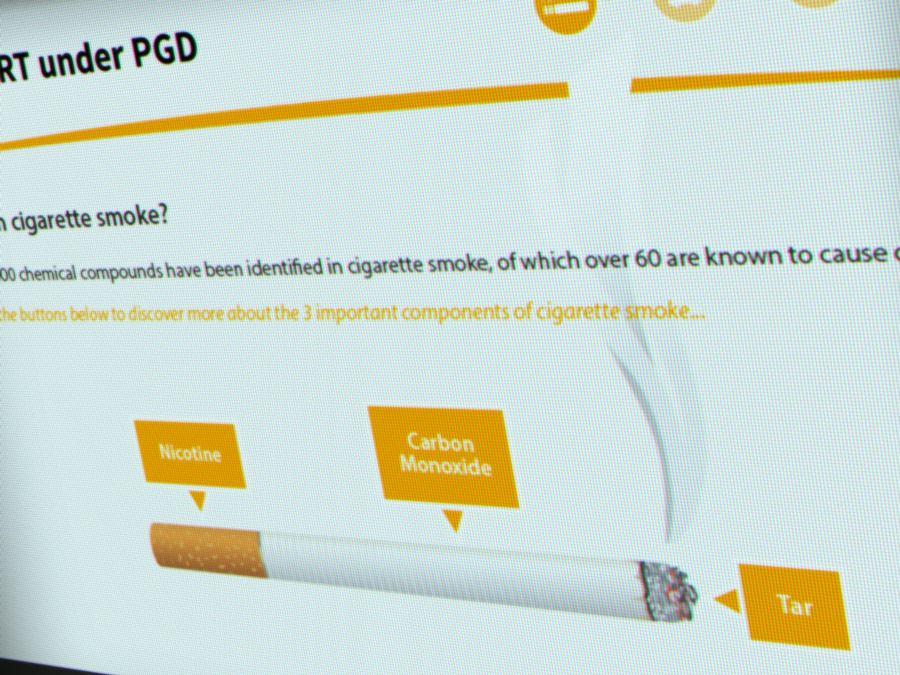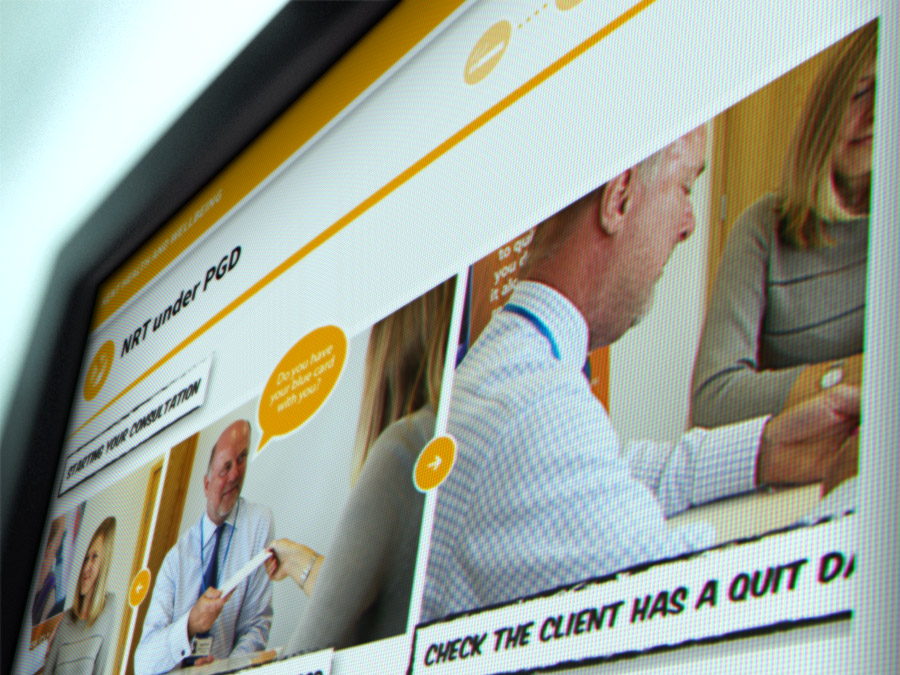 Onclick have been working in partnership with the Kent Community Health NHS Stop Smoking Service to develop a bespoke, interactive e-learning course on Nicotine Replacement Therapy (NRT) under the Patient Direction Group (PGD)
Designed both as an online training programme and ongoing work-based resource, this course provides an overview of UK smoking statistics and the benefits of stopping, delivers in depth information on the NRT products currently available, follows the client journey and outlines any guidance on associated administration.
The programme features an interactive product gallery, encouraging the user to learn more about each product, including: dosage, side effects and method of administration.
As well as providing advice on the how to stop smoking, it also delivers a clear client-pharmacist journey, in the form of an interactive storyboard, demonstrating the procedures and consultation style.
Although designed for the Kent Stop Smoking Service, this course has the ability to be tweaked for other regions. If you are interested in something similar for the staff in your local service, please do not hesitate to get in touch.
Aims of the Programme
Module 1: Introduction to NRT under PGD
Module 2: Types of treatment available
Module 3: The Client's Journey
Module 4: Audit and Administration
Target Audience
All Kent NHS Pharmacists working under PGD
Components
4 no. Modules

Welcome video from the Stop Smoking Team

Interactive product gallery

Comic-style storyboards

Downloadable learning resources

Online assessment

Certificate on successful completion
Approximate Duration
1 hour
Bespoke photography
Copy Writing
Design
Illustration
Project Management
Video Production