Heart UK – The Cholesterol Charity, work to saves lives by raising awareness of the risks of high cholesterol – a major factor in heart attacks and strokes.
They also provide expert support and advice for individuals and families, as well as education and training services for healthcare professionals.
Heart UK tasked Onclick with the design and development of bespoke print resources for children and young adults on the subject of Familial Hypercholesterolaemia (FH); a genetic condition, passed down through the family. The aim was to support young people in understanding the condition and help them to enjoy a fit and healthy lifestyle.
These booklets were to be used as helpful guides for children living with FH, building awareness at exhibitions and to support health professionals in consultation with families. It was important that content not be written using complicated medical jargon, but rather presented in a language and tone suitable for each age range.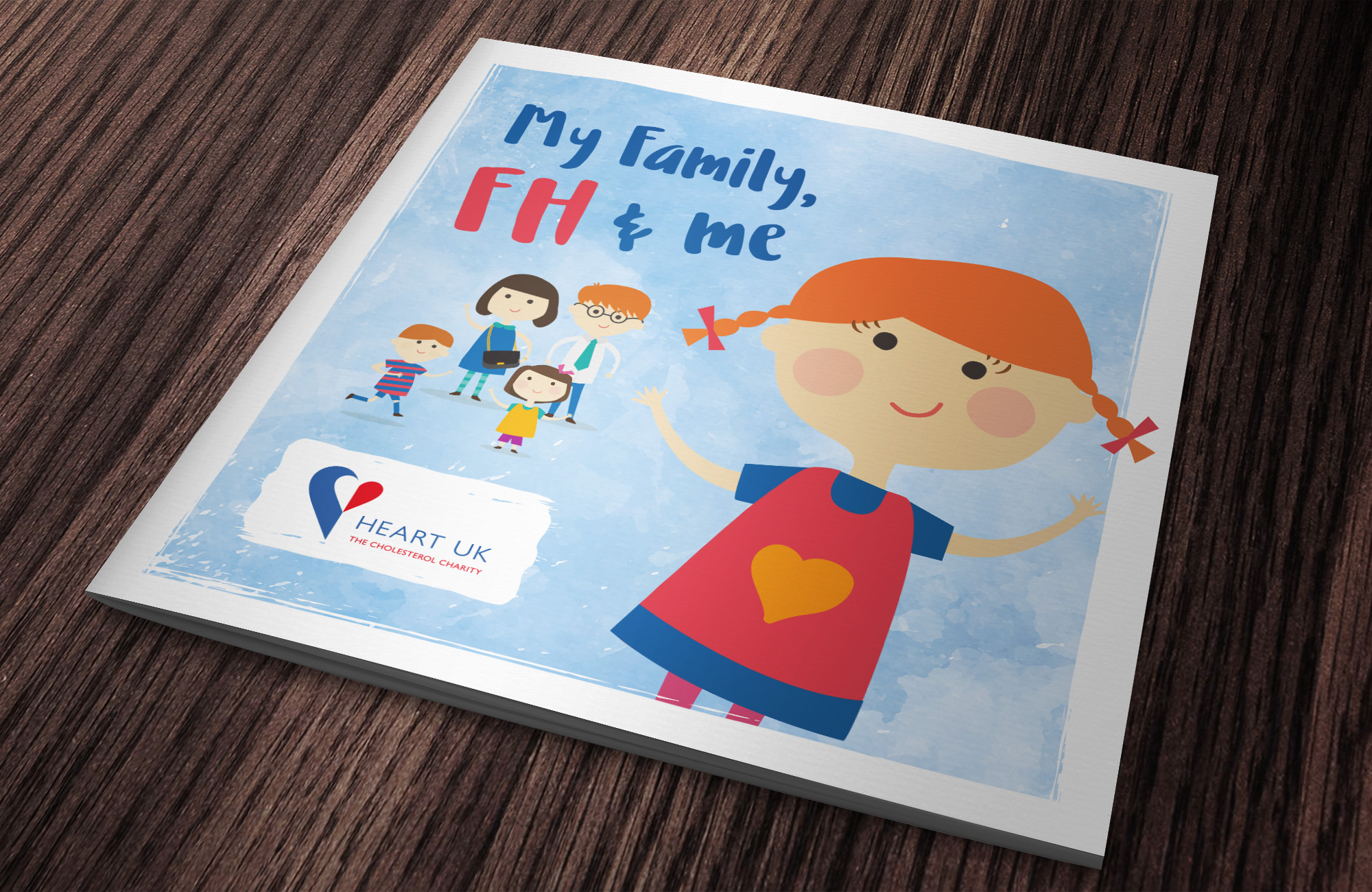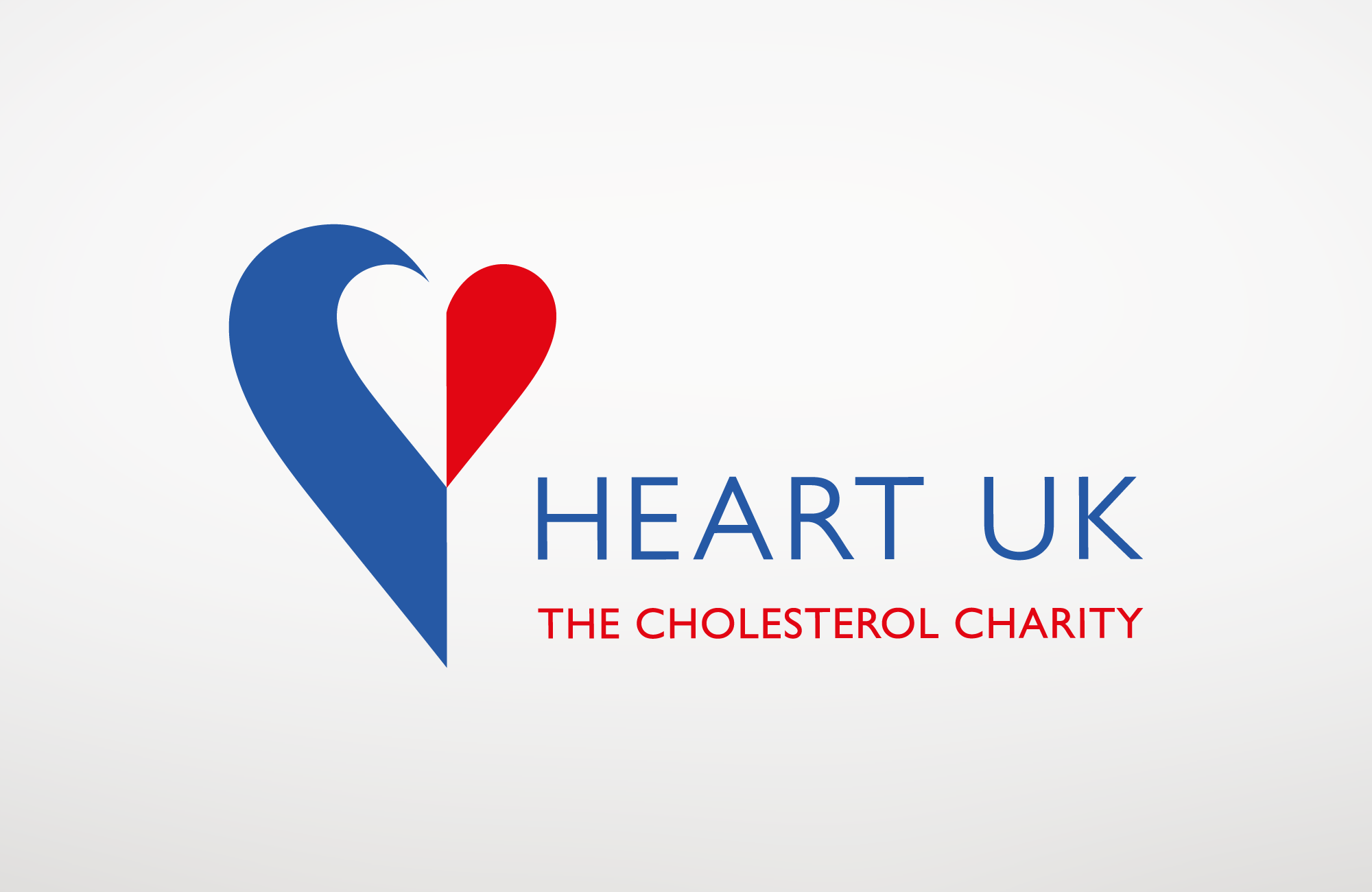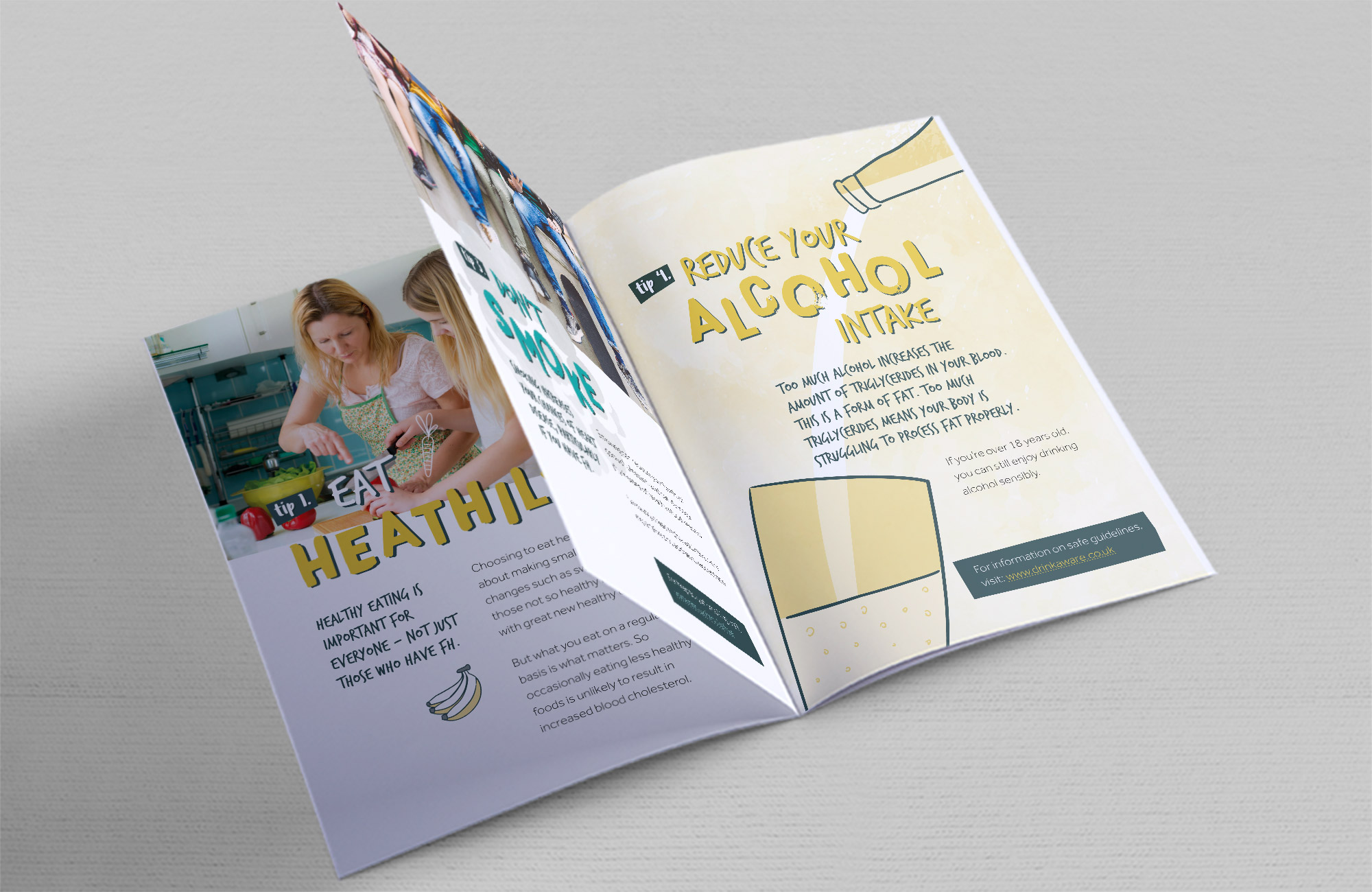 Heart UK were keen to produce printed guides for three different young age groups. We decided to focus our designs across Primary, Junior and Secondary school groups.
Our bespoke designs integrated a mixture of textures, friendly hand-drawn character illustrations and sketchy, contemporary typefaces. We used warm friendly colour palettes to suit each age group, but continued to harmonise with the Heart UK brand.
Getting the content right was key. We based our material around recommended guidelines and advice from Heart UK, but tailored this in style and complexity for each target audience.
For primary, we developed a traditional children's storybook, following the journey of a young girl living with FH. The language was kept very simple with many pages illustrated with colourful graphics and activities. This was printed as a larger square booklet and encouraged children to draw on the pages. We are soon to be developing a second version of the book featuring a young boy as the lead character.
For junior, we focused the illustrations around a group of friends. We incorporated pull out words throughout to highlight key information and delivered advice on how to lead a fit and healthy lifestyle, through the character's "Top Tips". Illustrations here took a more grown up feel, but still retained a synergy with the primary designs.
For secondary, we presented content in a chatty magazine style for young adults and used contemporary and fun photography, that readers could really identify with. Content took on a more fun factsheet approach, asking questions and sharing interesting tips in pull-out "Did you know?" blocks. These were printed at A5 for a real pocket magazine feel.
For literature orders and general enquiries, call 01628 777 046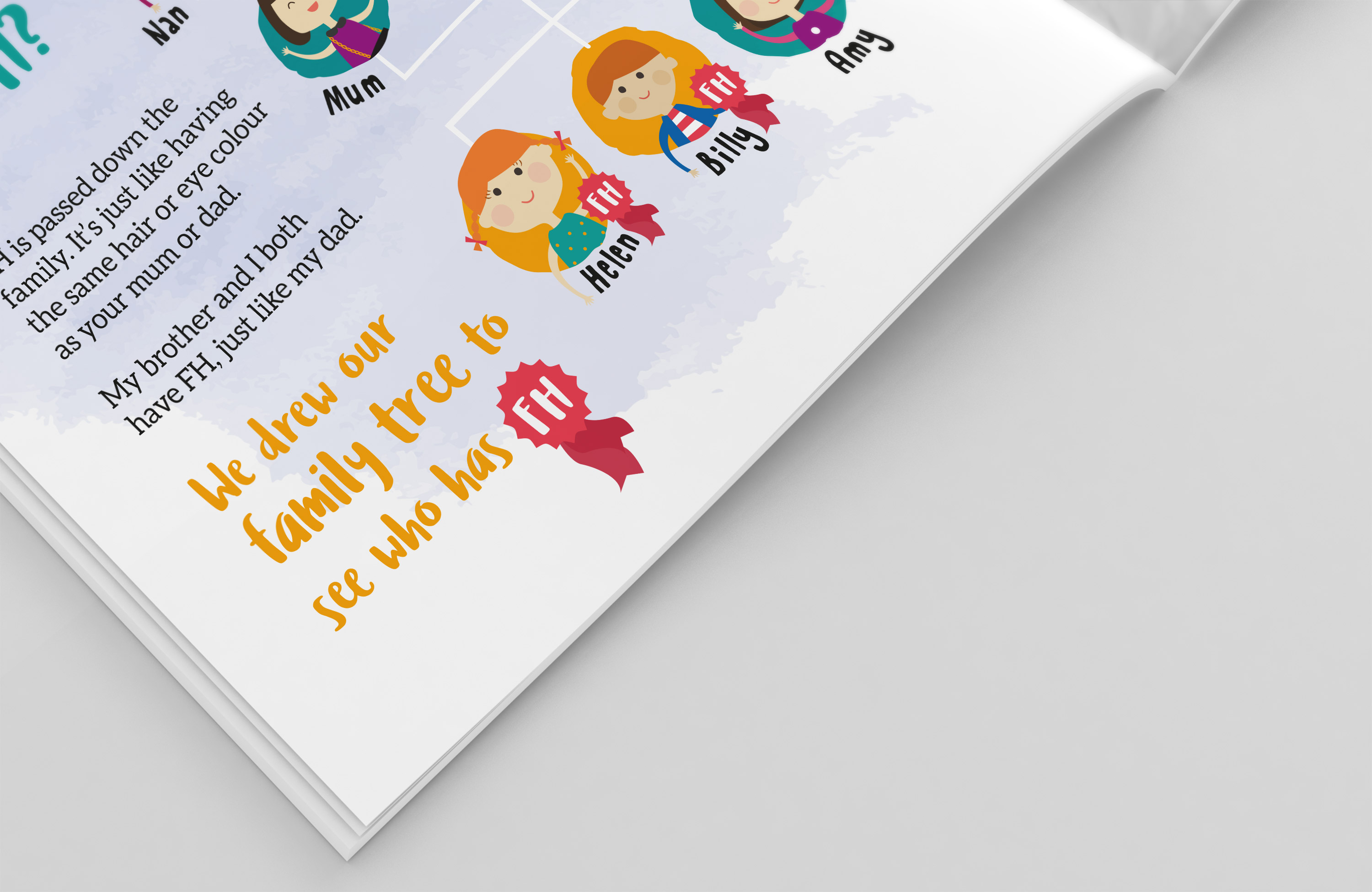 Following an initial large print run, these booklets proved a huge hit at the recent Heart UK exhibition. Keen interest from other countries has meant we are now producing translated versions in French, German, Norwegian, Welsh and Greek to name a few.
Heart UK have had a fantastic reaction from health professionals and families alike and are now looking to expand the series with additional print and digital tools on FH
Although this project was a slight side-step from our usual digital learning developments, the same instructional design techniques were used throughout and all graphics were bespoke developed digitally, meaning our character designs have the chance to become part of an animation production in the near future!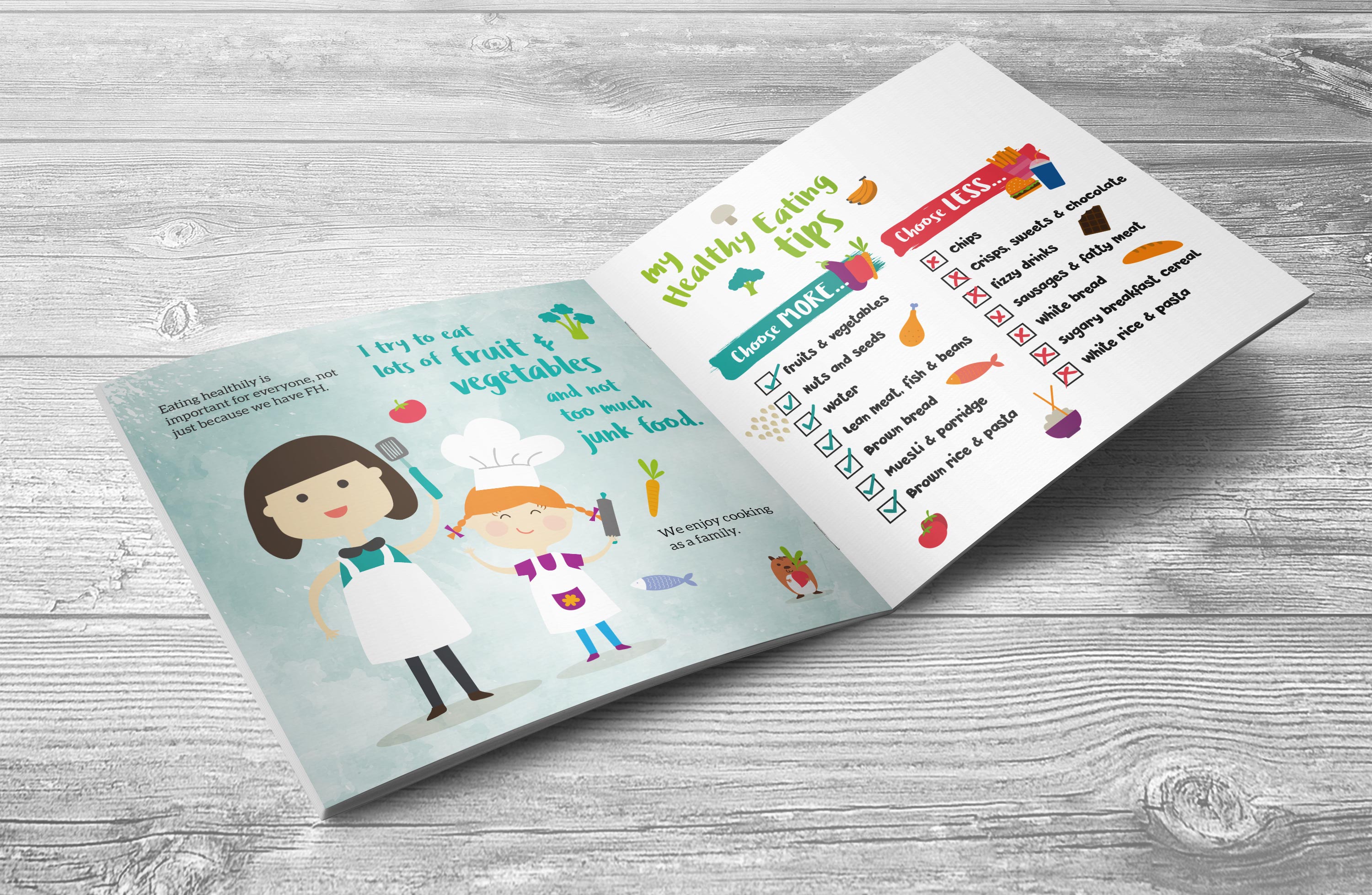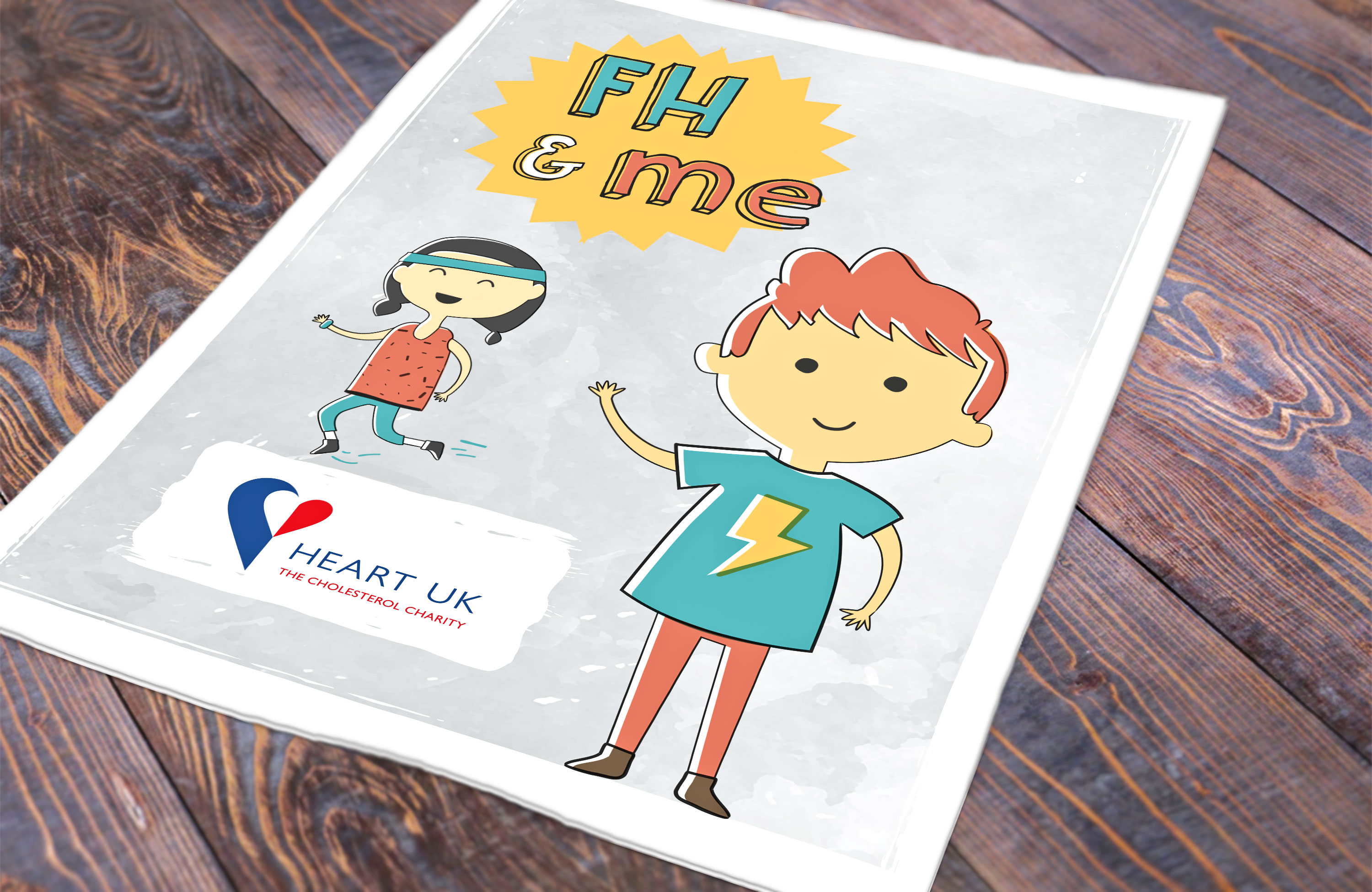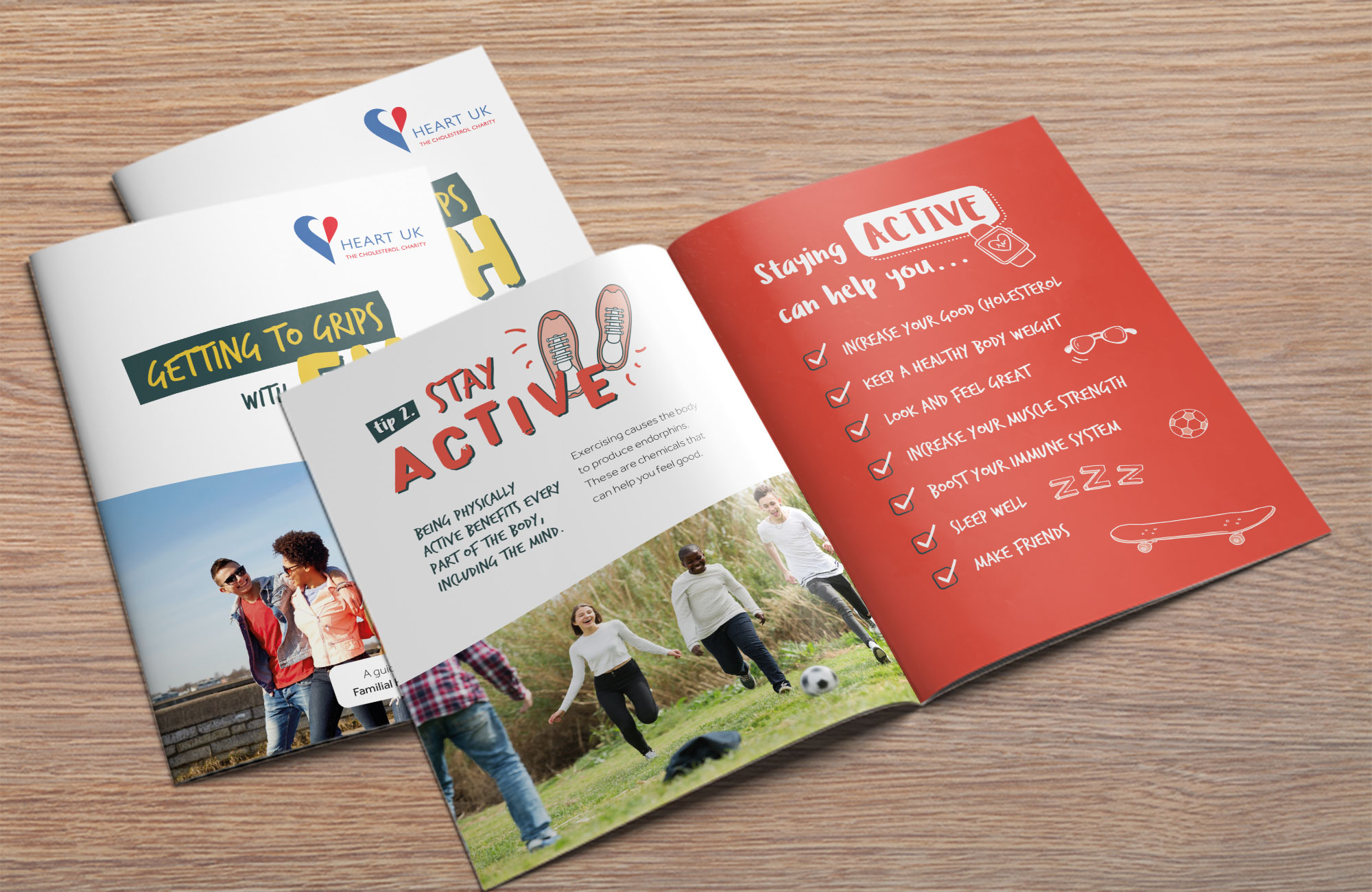 It's been a pleasure to work with Kat and Mark and I cannot recommend their work highly enough. It's not just about the design, which alone is brilliant – but the creativity, thought and ideas they bring to a project. The three booklets Onclick designed for us have not only gone down a storm with the children and young people they are ultimately written for but also adults love them too. The design is fresh, bright and energetic with attention given to the style, graphics and colour that help make these booklets stand out from the crowd.
Simon Williams
Head of Communications and Policy, Heart UK