Knowing how to read and interpret ECGs is a critical part of an ambulance clinician's role.
At East of England Ambulance Service, ECG training was originally delivered as a series of full day classroom training sessions.
To support this, EEAST wanted to create an online update that featured the key clinical learning points from face-to-face sessions but allowed users to analyse ECG readings and refresh their knowledge in their own time.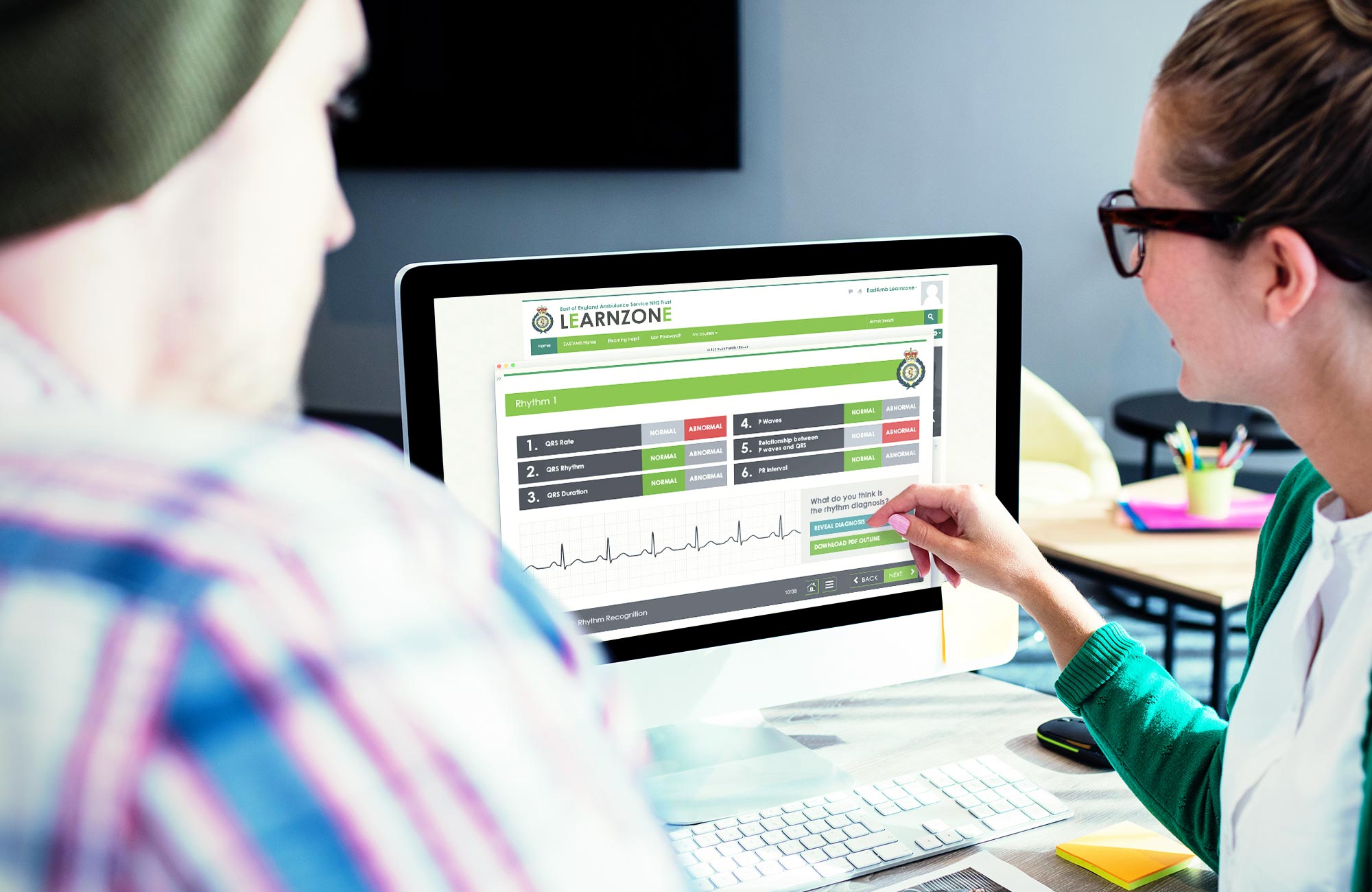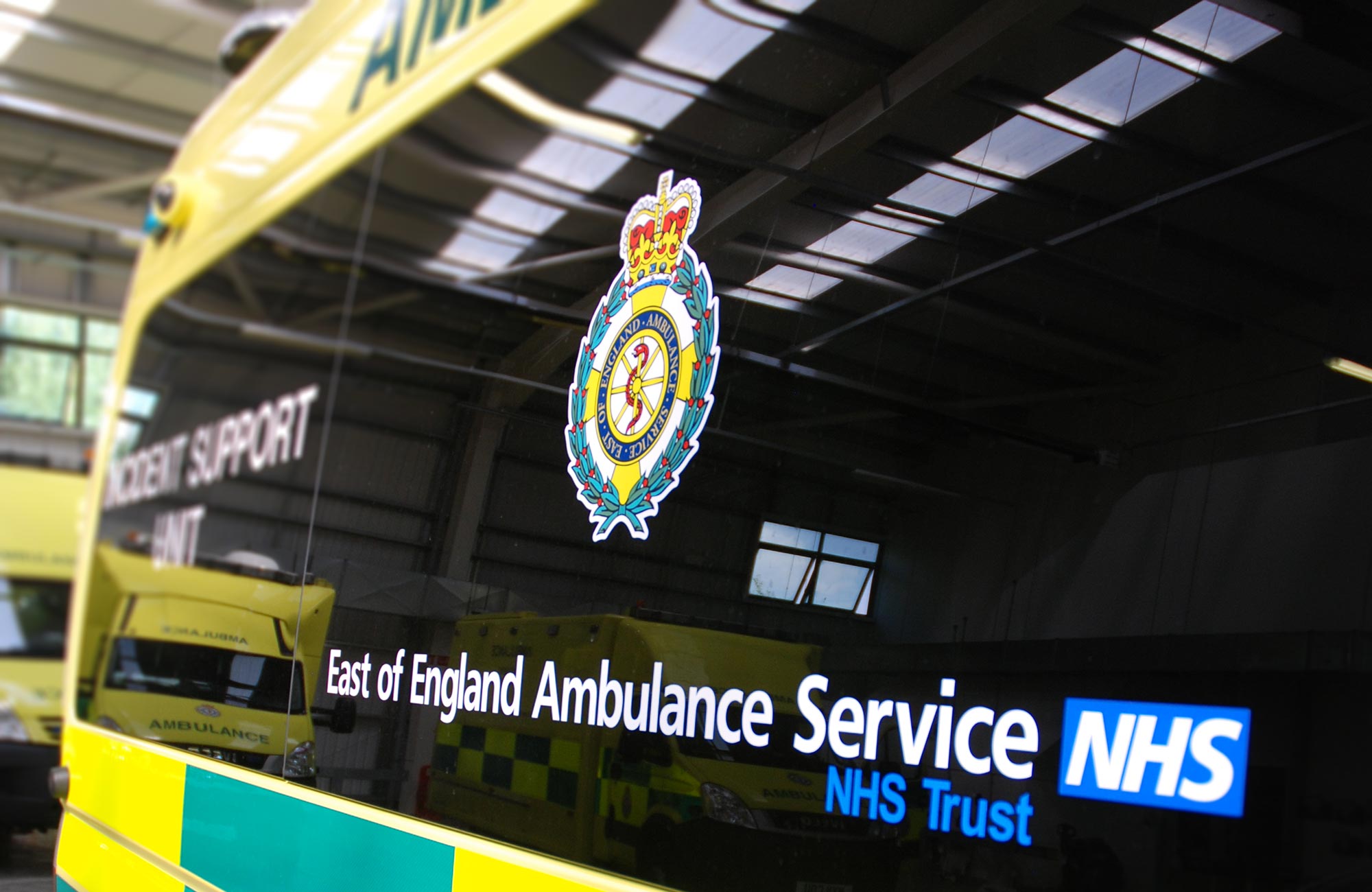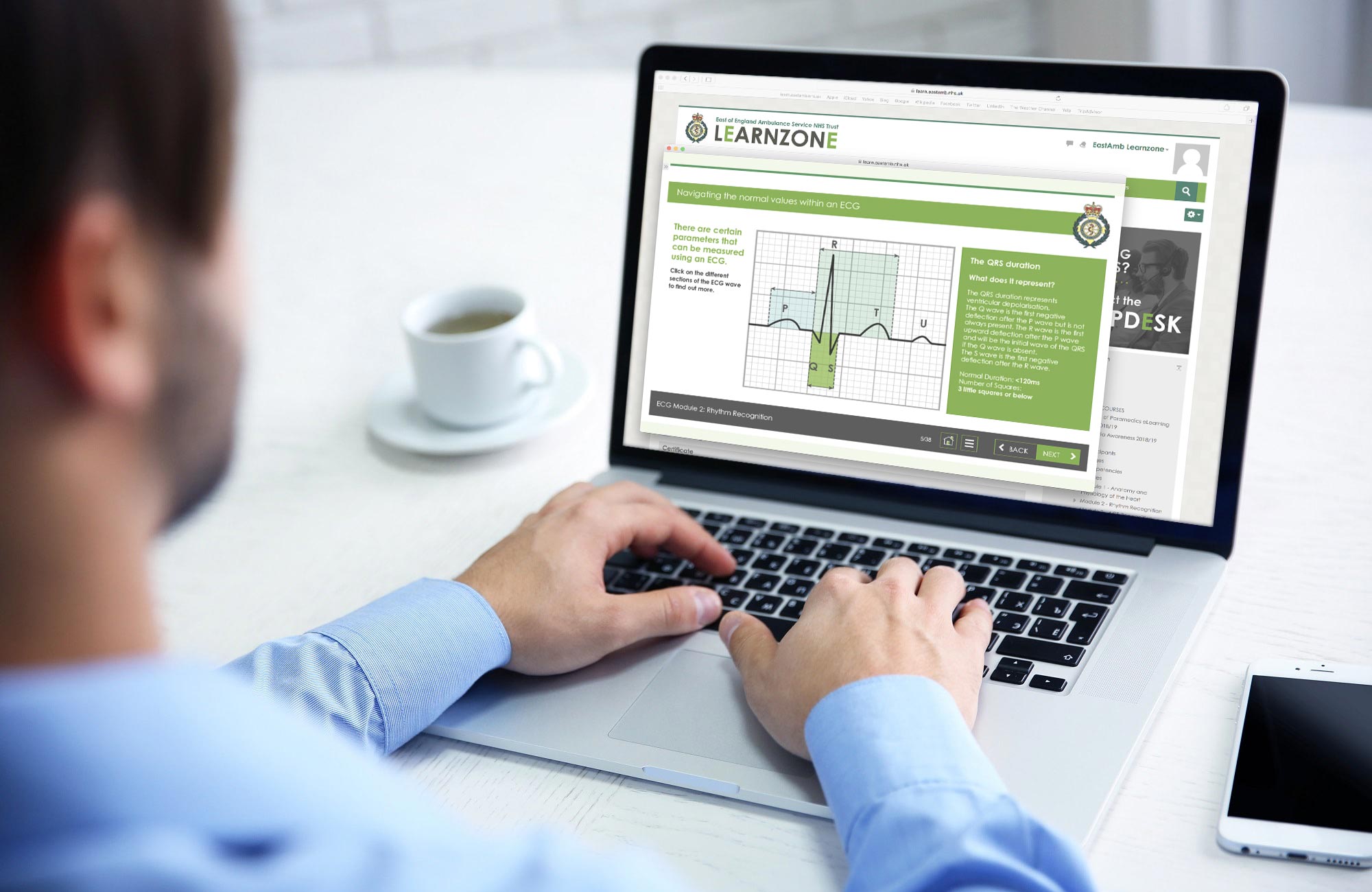 Working in direct partnership with Clinical Education and Training Officer, Dale Gedge, we initially used the existing PowerPoint presentations from the classroom sessions to scope and structure the online training. The Onclick team were then taught the in-depth detail of teaching ECG analysis to clinicians via a series of Skype training sessions.
As a result of our development meetings, we outlined three key 60-minute learning modules:
Module 1: Anatomy and Physiology of the Heart
Module 2: Rhythm Recognition
Module 3: ACS Recognition and Management
A good understanding of the heart and how it functions, supports clinicians to effectively read ECGs and identify abnormal rhythms. As a complex subject, we presented learning using a variety of interactive diagrams, drag and drop exercises and narrated animations. The use of video allowed us to outline a range of complex workings of the heart in a more simplistic and engaging manner. These bespoke animations could also be used as a stand-alone update resource via YouTube.
To demonstrate how to effectively identify an abnormal cardiac rhythm, we presented a series of animated ECG readings, custom-drawn from real-life examples. Using an interactive 6-point plan, users progressed through each question to find their diagnosis. On successful completion, a full description and key feature popup was provided. This information could then be downloaded as a PDF crib sheet, that users could retain for future reference.
A mini quiz was presented at the end of each module to test the user's knowledge.
The EEAST ECG Elearning has been well received across the Trust with fantastic feedback from users.
The product has also attracted significant interest from other ambulance services, and a new version is currently being adapted for South East Coast Ambulance Service.




I always feel I struggle with ECGs and this made it simple to understand and topped up my knowledge.
Well-structured with good examples of different rhythms. Useful at re-familiarising myself with the basics and introduced me to new concepts.
Easy to use, informative, well-structured and I was able to complete it in my own time and pace.
This is great for newbies and those progressing – A pity this wasn't available 10 years ago!