Onclick launches the Health Check Mentor online training course at the NHS Health Check 2015 National Conference. The conference was held in Leeds on the 26th February 2015.
To find out more about the exciting and innovative elearning course, due for launch in June 2015, please see our flyer below.
The programme will be available in two optional formats:
SCORM package licence
Annual regional subscription
Register your interest today! For more information, get in touch to see our full pricelist or demo the course via our Onclick Shop.
We are also exciting to announce that we will be exhibiting at the PHE Annual Conference this September, so please visit our stand for more information on Health Check Mentor and other exciting programmes developed by our team.
Health Check Mentor Flyer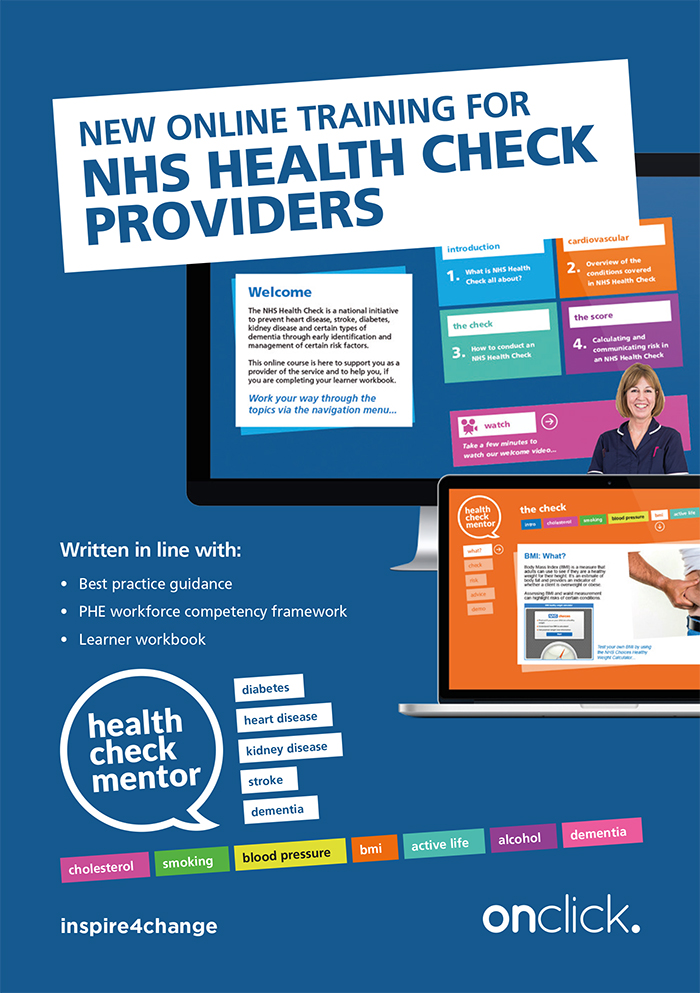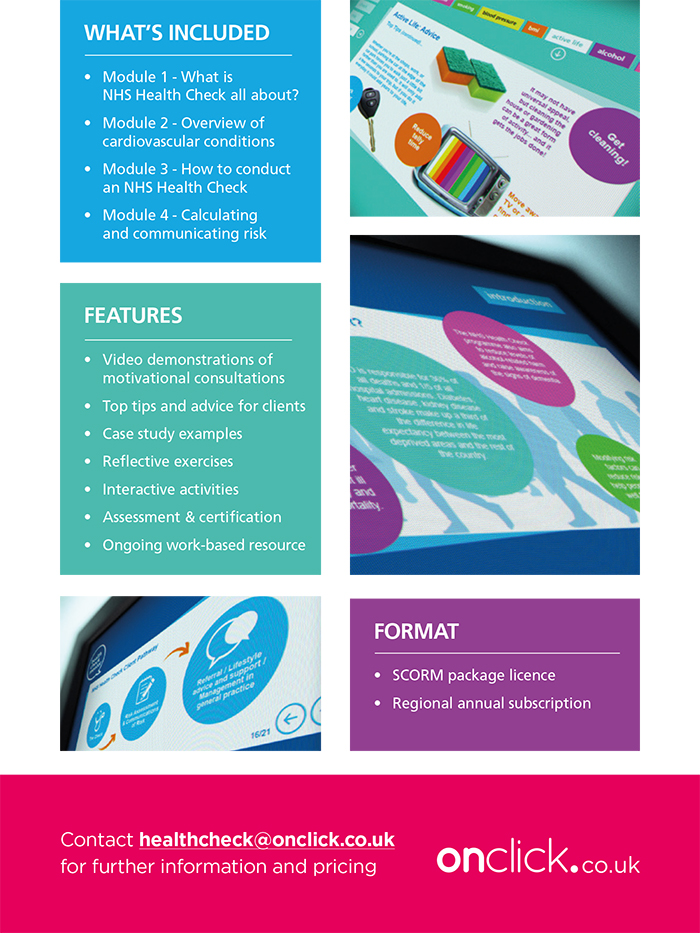 Onclick exhibiting at the NHS Health Check 2015 Conference