Frequently Asked Questions: For those new to Elearning
Are you searching for customised bespoke elearning that is specifically tailored to your organisational needs? Do you have questions related to elearning that need answering? Take a look at some of our frequently asked questions for those new to elearning!
1. Is elearning the best solution for my training needs?
Elearning can be a great way to remotely train and assess staff knowledge. But sometimes, the more traditional elearning format can be too complex and timely for the needs of your users.
Perhaps your learners simply need instant access to resources at work that support them in their job role. Bitesized work-based learning videos and animations or interactive digital toolkits may be more preferable to reach your training objectives.
2. Do I need to have the content ready to work on?
If you already deliver your training in a face-to-face environment, or have resources available that you would like to base your learning content on, the best thing to do is share as much copy and media as possible with us. We use these materials to engage with your subject matter and understand the journey from a learner's point of view. We can then tailor the content and delivery to something that works more effectively in an online environment.
If your training is a completely new idea and you don't have any resources to hand, we can spend time with you and your staff to really tease out the learning points and form an initial draft of the content for you.
But remember – We are not experts in the content you wish to train staff on. We rely on your internal subject experts to work alongside us, to guide our instructional design and check content for accuracy.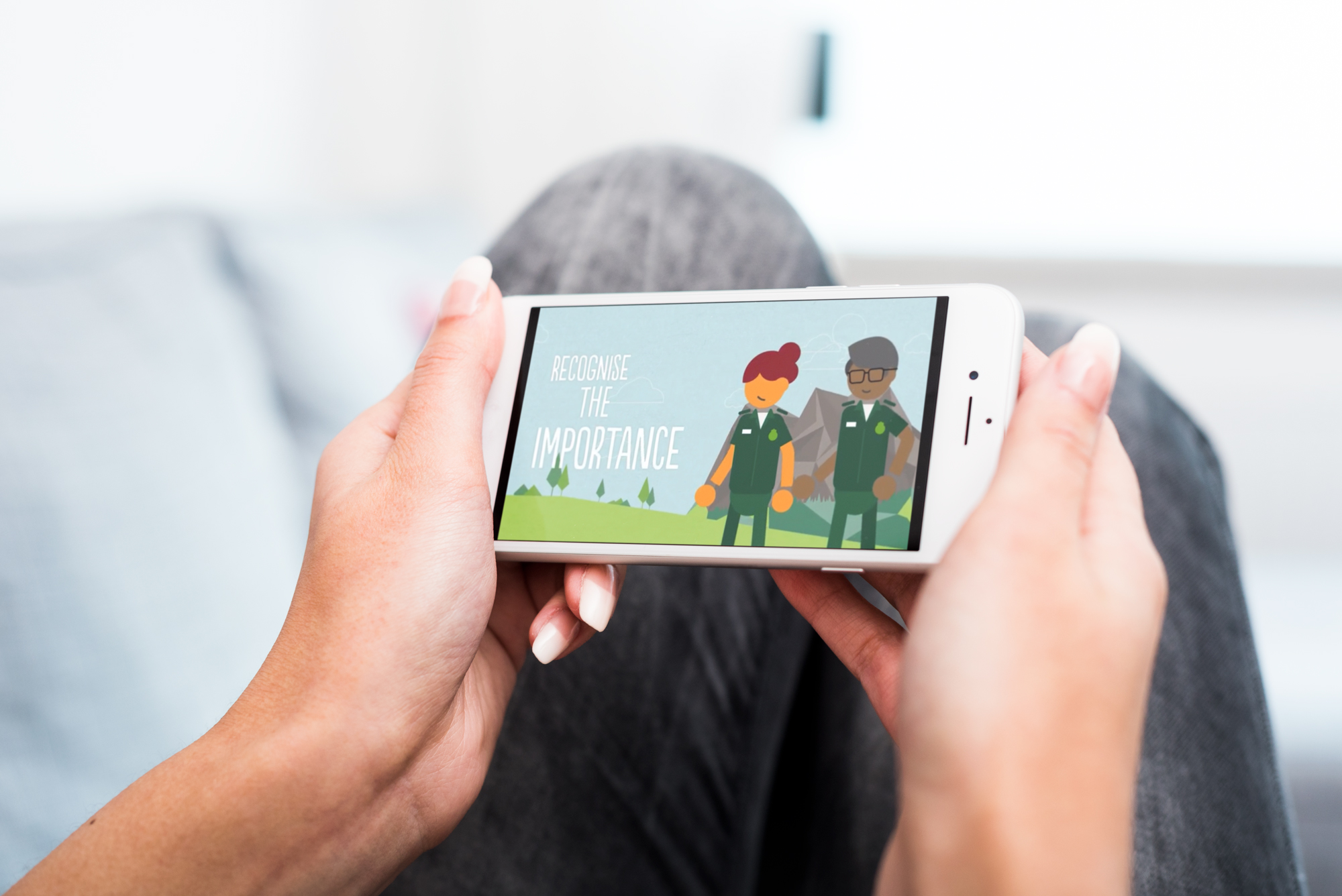 SCORM stands for "Sharable Content Object Reference Model". This means that units of online training materials can ultimately be shared across systems.
Any of our elearning modules can be published in SCORM. This plug-and-play functionality means the published learning product can be run on the majority of learning management systems (LMS) out there. The course will communicate with the LMS, reporting back whether the user has passed or completed the materials. This data is then stored on the LMS to generate detailed reports.
But keep in mind, elearning does not have to be produced in a SCORM format to be effective. Many LMS' now provide so many more in-depth analysis tools of user data that is sometimes preferred.
4. What does responsive mean?
Just like in website design, a responsive elearning development means that your digital resource is built with the ability to automatically stretch, contract and restructure to different screen sizes. This allows the same content to intelligently change format, whether you are viewing on desktop, tablet or mobile.
Digital learning does not have to be built in a responsive format, however it is highly recommended to enhance the overall effectiveness of your learning and improve accessibility use across multiple devices.
We often choose to use Adapt to develop fully responsive elearning courses.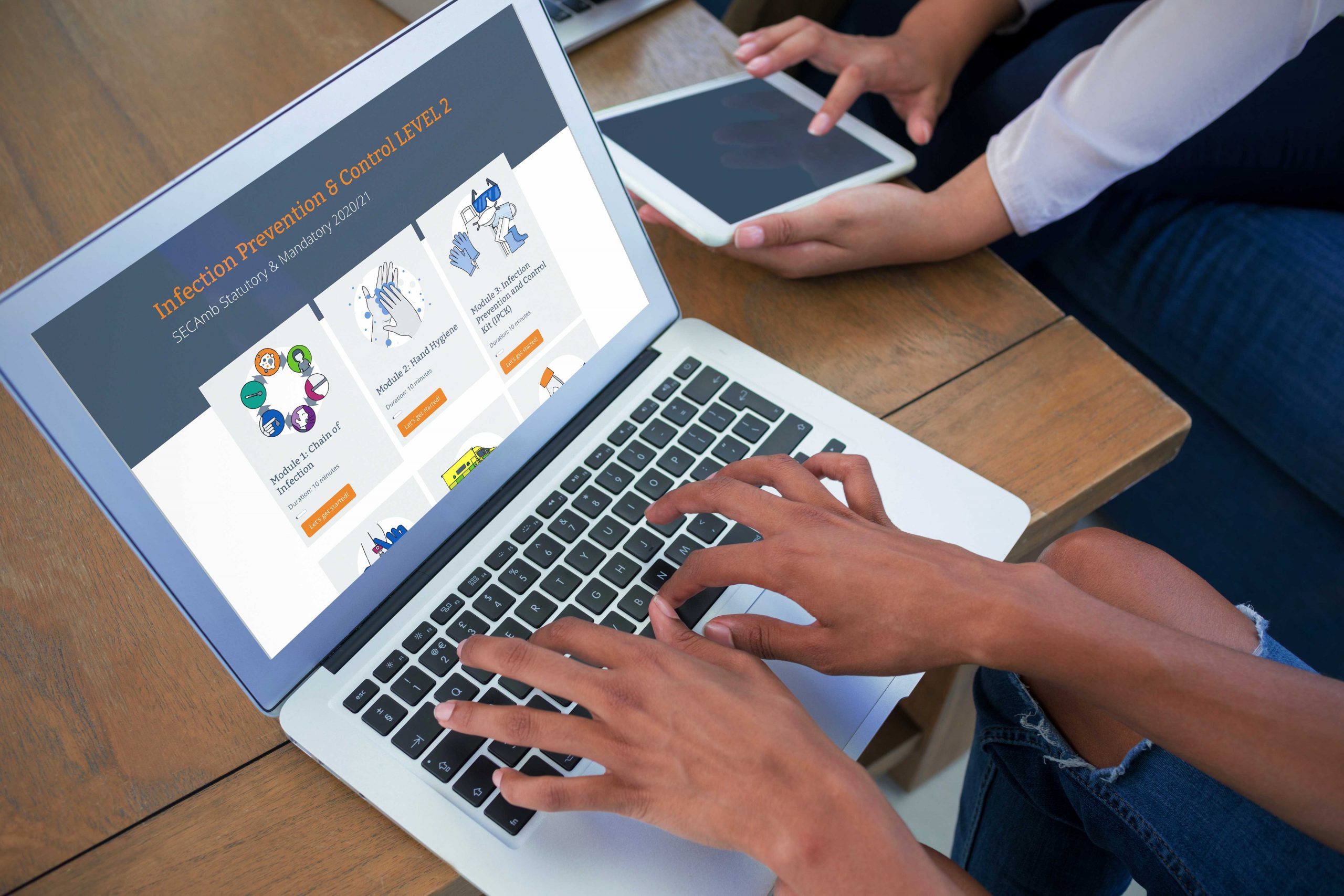 5. How much does bespoke elearning development cost?
As nothing we provide is off-the-shelf, it's often difficult to provide an accurate estimate on how much bespoke elearning development costs. In reality, we need to scope the scale and complexity of your project before we can provide an accurate quotation.
We can often offer multiple solution options for different budgets, depending on how interactive and custom you want to go.
At Onclick, we charge the same hourly and day rate, no matter what service we provide. That may be instructional design of content, graphic design and illustration, elearning development, animation, photography or filming and post production.
The only additional costs relate to when we work off site and need to account for any further expenses incurred.
As an average, we would suggest that a 30 min elearning module could be anything from £3000 + VAT upwards. This is dependent upon supplied content and assets, levels of interactivity and complexity of bespoke graphics, illustrations, animations or video production.
6. How long does it take?
Just like cost, it can be tricky to confirm a timeline without understanding the bespoke project in full. A small development may be turned around in a number of weeks, whereas a more complex development with layers of graphical requirements and media components may take a number of months.
We often say for a standard project with a new client, we would expect a timeline of around 8-12 weeks. For a first project, we like to allow additional time to get to grips with your brand and organisational values to ensure that we are representing you in the most suitable means.
Once we have completed an initial project with your organisation, we can often develop future projects within a reduced timeframe.
It is important to mention that our timeline for bespoke developments is reliant on the availability of your own subject experts and delivery of resources that we request.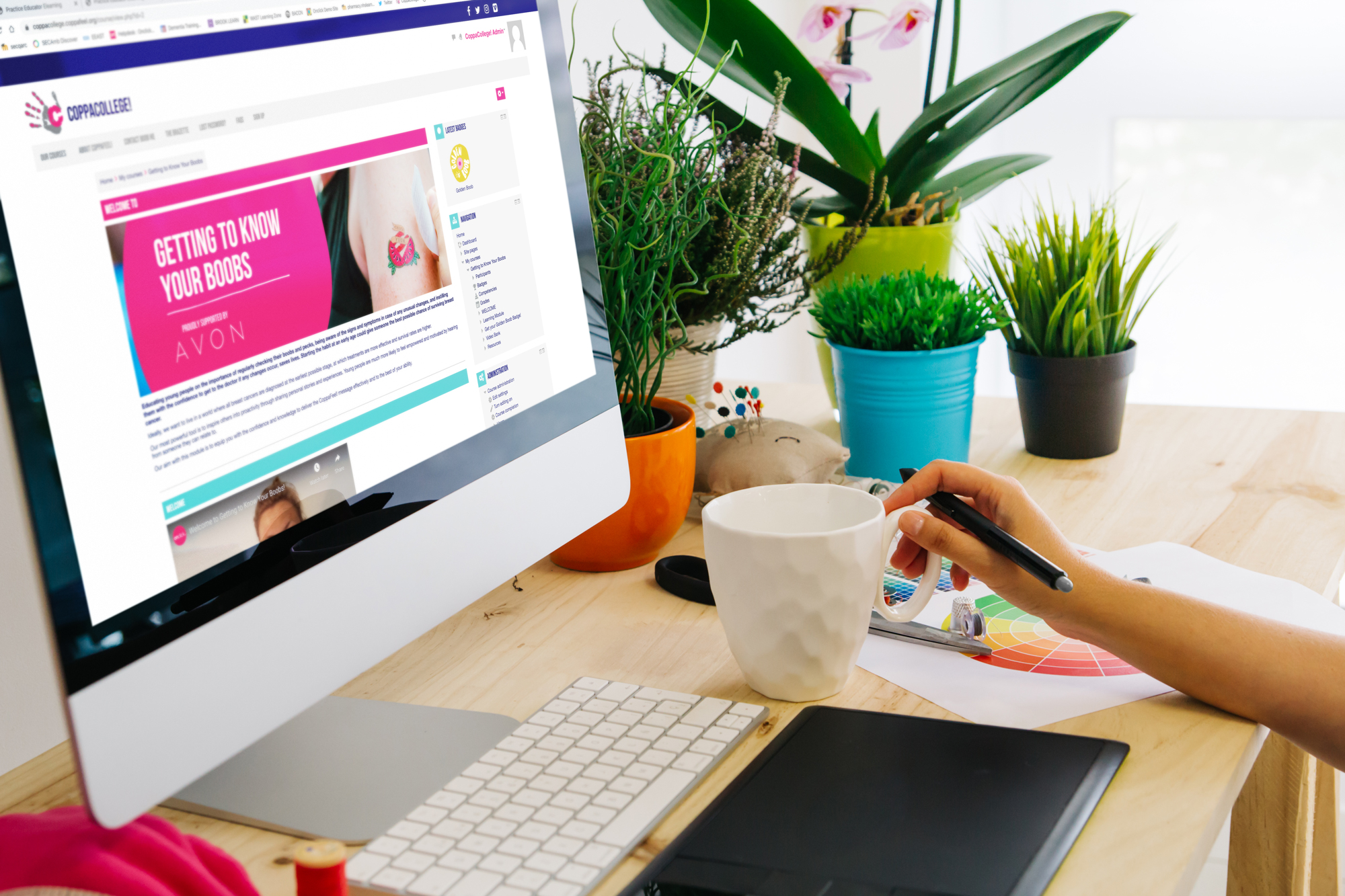 7. How to I update my digital learning in the future?
The best way to update your digital learning project with Onclick is to come back to us and we can action any changes required. This would be quoted on as a separate project to your original development and charged at our standard hourly or daily rate. We can then ensure that there is consistency in design and delivery in your product.
If you would like the raw development files to make amendments in-house, this can be arranged but must be stipulated at the initial project brief. You will need to ensure that you use equal and up-to-date digital software to action any changes.
8. Do I need a Learning Management System to host my elearning?
If you are looking to track user data, then yes. Any digital learning component that we create can be hosted on a website or Intranet etc, but you will not gain the data of who has completed it, or what they achieved.
To make use of this data, a learning management system (LMS) provides secure login, user activity tracking, integrated assessment, feedback and certification tools, plus the ability to run scheduled activity reports.
It can be a great place to host elearning courses, but can also be used to provide an access hub to many other training resources, such as video banks, questionnaires or downloadable PDFs.
At Onclick, we design, host and manage customised Moodle platforms to our clients for the whole elearning package. If you are completely new to elearning or don't already have an LMS in place, this is a great and cost-effective way to get started.
There are however other great organisations available that supply LMS services exclusively, which can offer more complex features at a higher investment.
Moodle is is the world's most popular learning management system. It's free, mobile-ready and open-source. This means the original source code is made freely available and may be redistributed and modified. The benefit of this is that there is a whole community of developers out there, sharing lots of exciting and useful plugins and updates.
It started out in universities but is great for use in the workplace too. It's designed to allow students to access course materials, gain feedback, take assessments, upload work, see grades and much more, via a secure login to their own profile account.
Whilst Moodle is free to use, it does need customising and hosting somewhere. At Onclick, we can take the stress of this away from you. We can set you up with a dedicated Moodle platform, customise it to your brand and unique needs, maintain and host it securely, plus run an online helpdesk to support any technical queries from your users.
If you have any other queries about Elearning or LMS, please get in touch for more information.