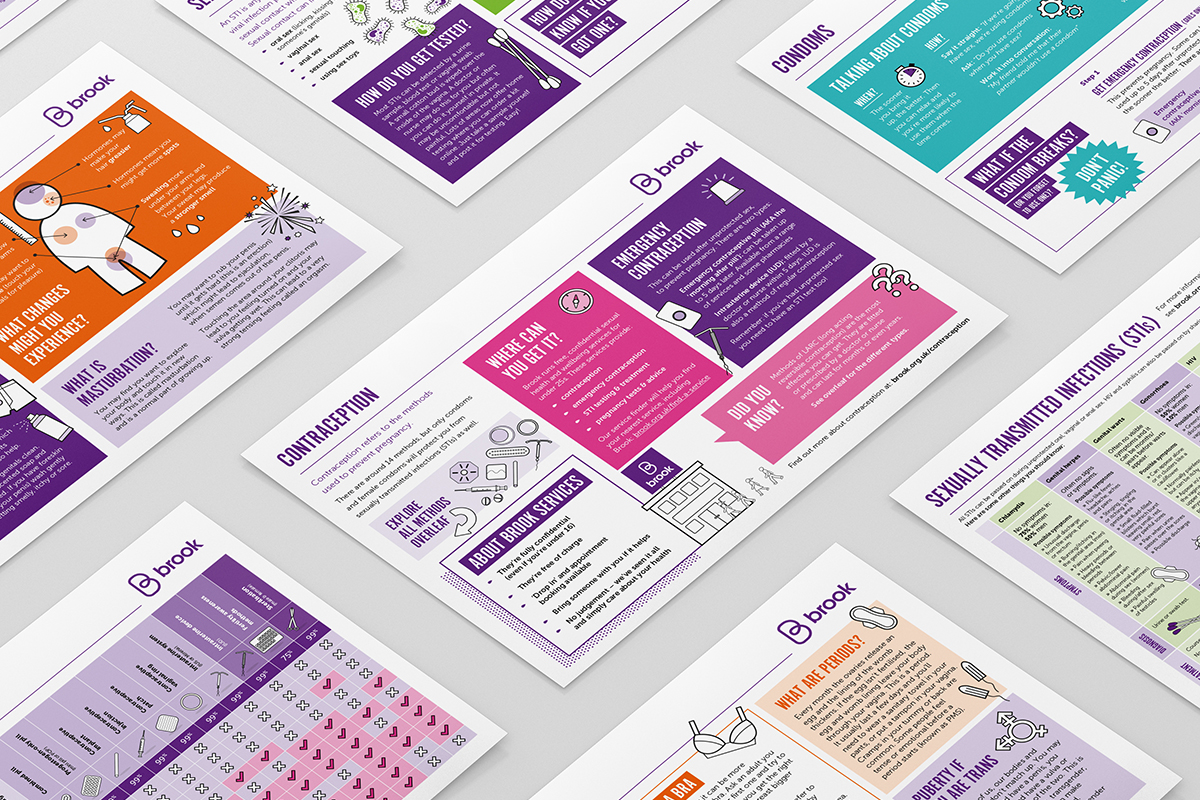 Brook SRE Handouts
Fun downloadable resources to support the delivery of effective SRE with young people
As part of our exciting, digital learning projects with Brook, the young people's sexual health and wellbeing charity, we have been producing some new associated downloadable handouts on STIs, puberty, contraception and condoms.
If you work with young people – you'll know that talking about sex and relationships isn't always easy. To help you, we have developed a range of high quality downloadable handouts to empower, support and encourage you to deliver effective sex and relationships education (SRE).
These can all be downloaded for FREE from Brook's resources for professionals page.
Although at Onclick, our primary focus is always digital learning, we always take a holistic approach to learning and continually embrace the development of associated resources, such as downloadable branded handouts. With a background in PR and branding, we are strong believers in developing a cohesive image and consistent quality across all forms of media.
Our content is based on Brook's 50 years experience of discussing sexual health and relationships with under 25s. Each design embraces the new, vibrant Brook branding and connects with the style and content of our digital learning resources on Brook Learn.
If you would like to get involved in the full interactive experience, register to Brook Learn for FREE elearning courses and resources on "How to Deliver SRE", "Contraception", "Consent", "Pleasure" and "Relationships".
Our range of Brook handouts is continually growing! Keep a look out for new releases on LGBT and abortion.
If you are interested in developing your own branded handouts to support classroom and online learning, please get in touch for a chat to find out how Onclick can support your needs.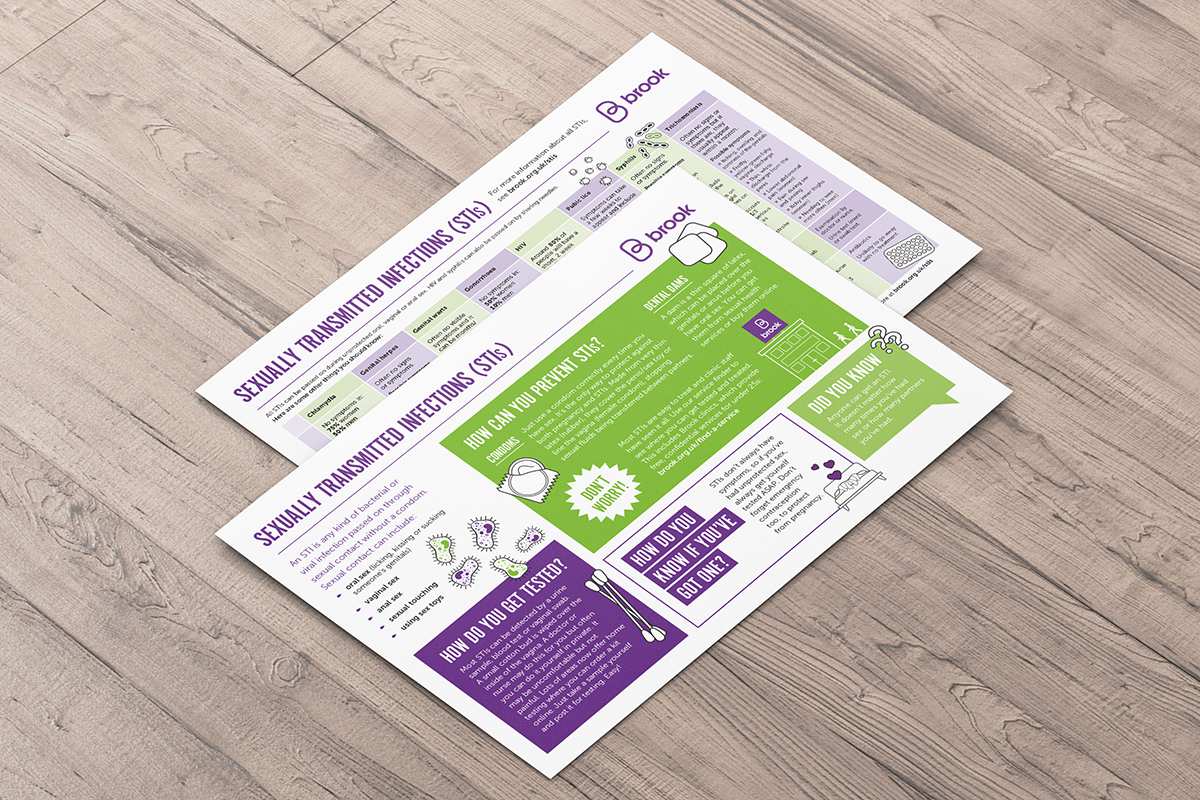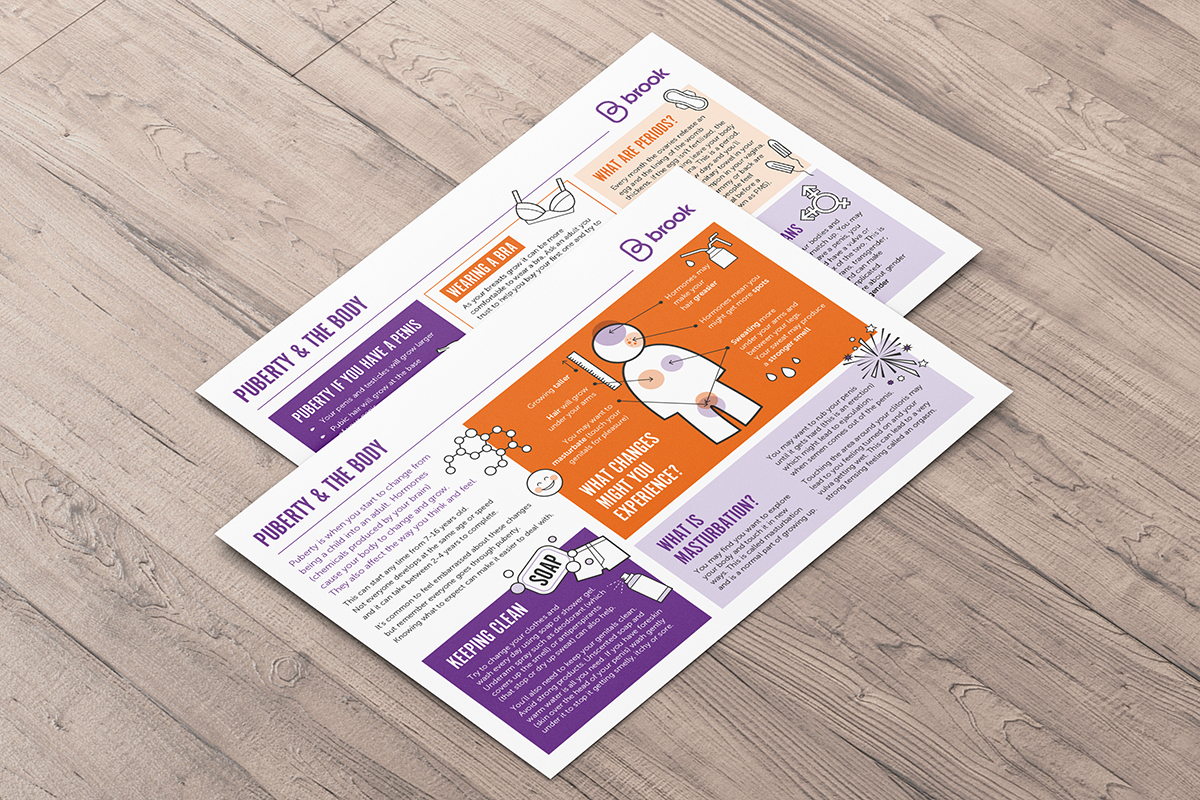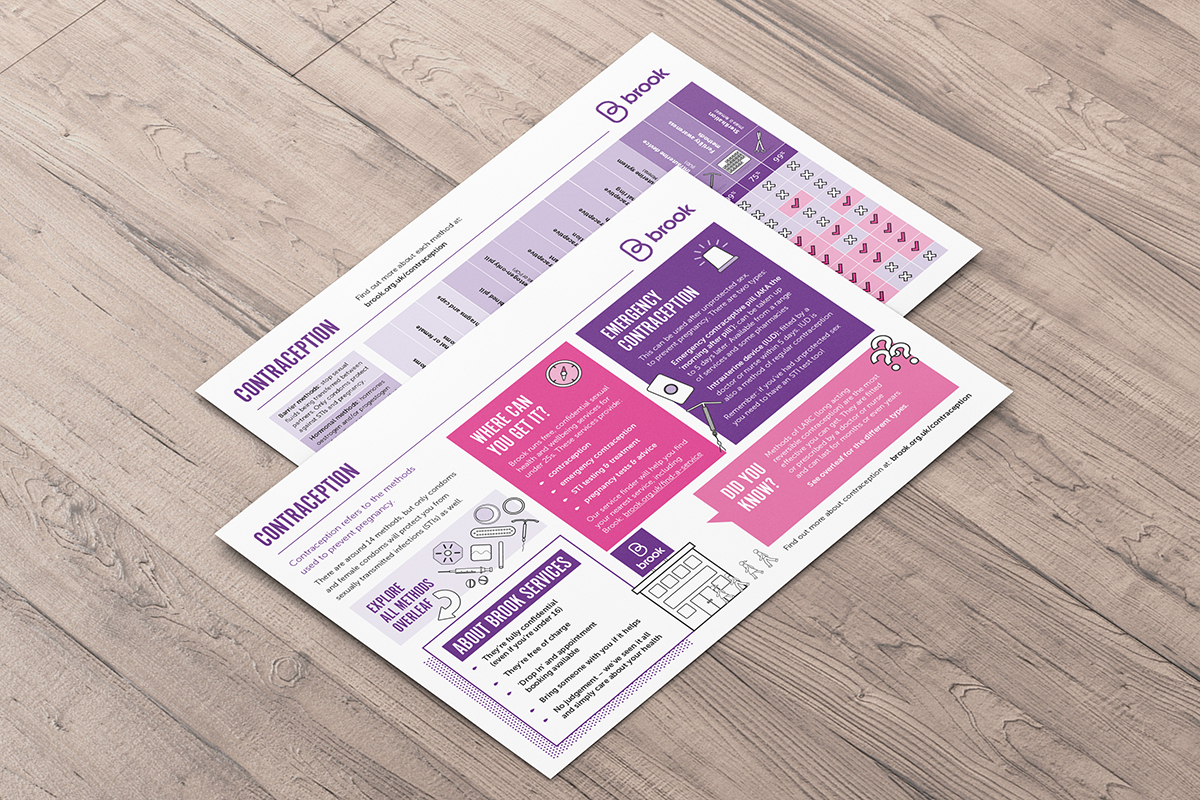 Brook Contraception Handout