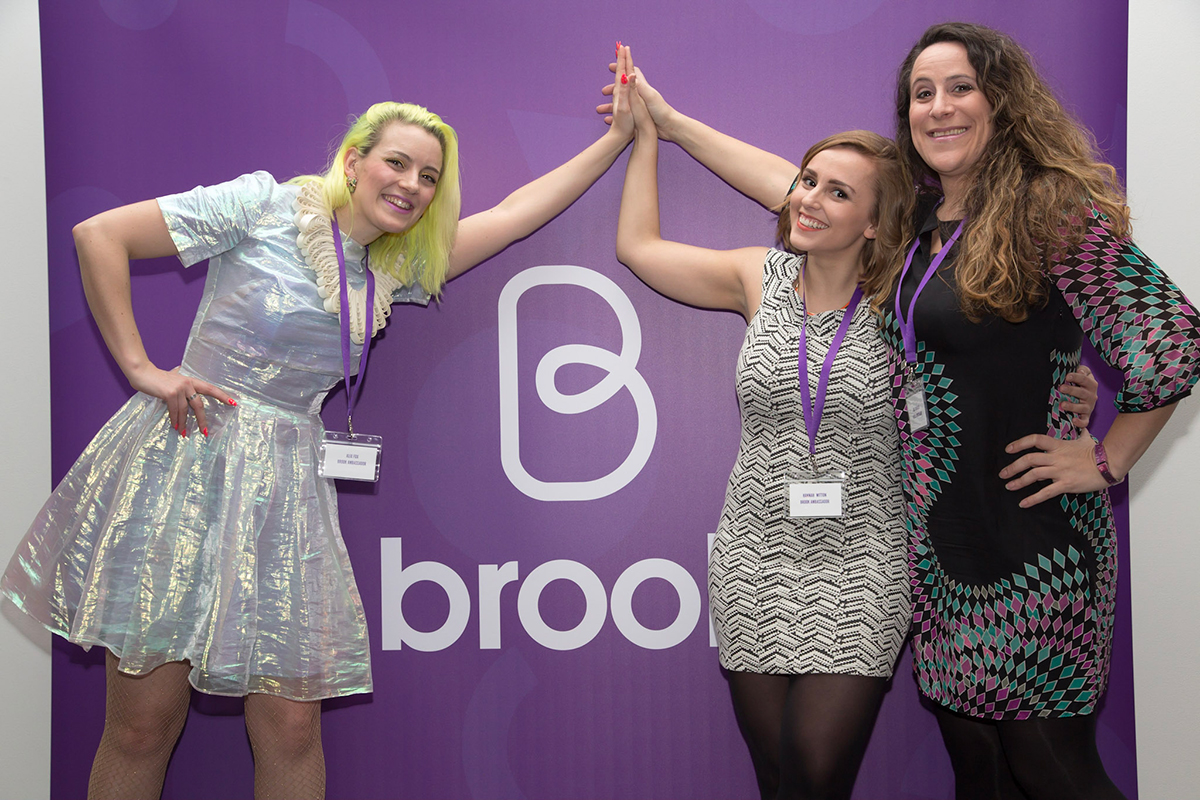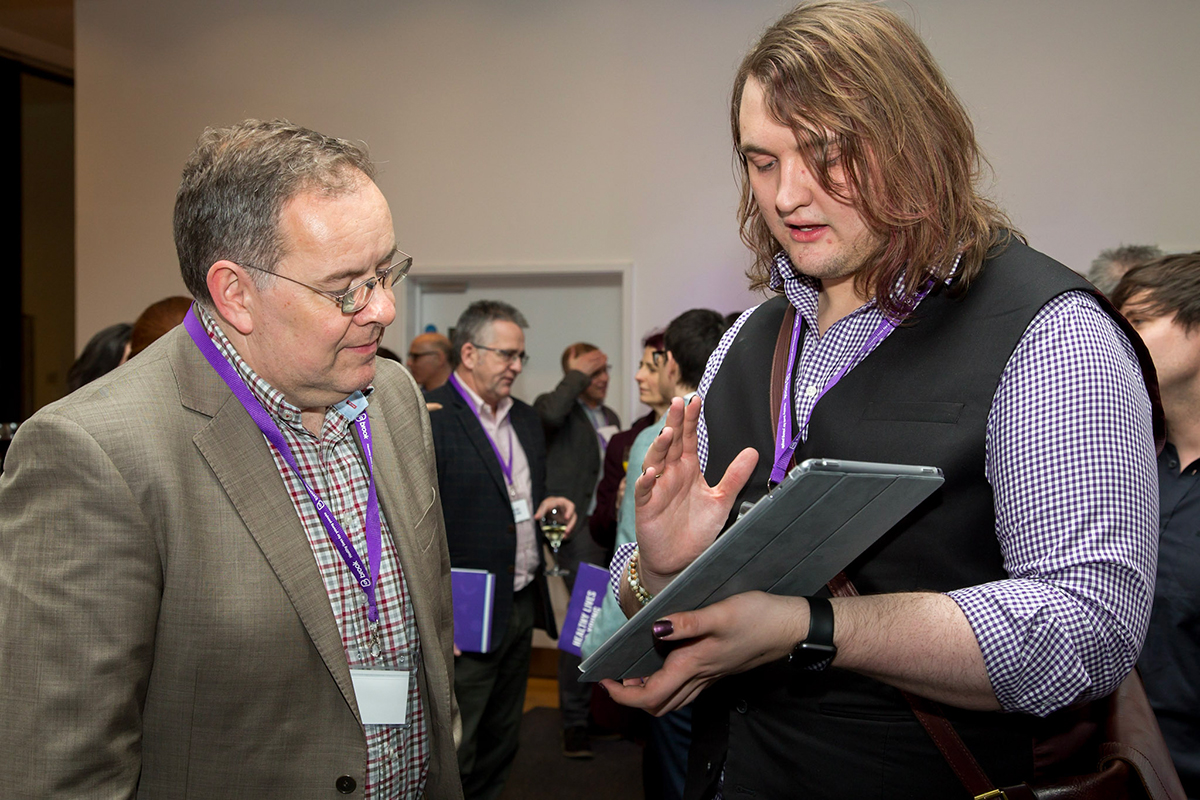 Brook young volunteers demonstrating interactive strategic report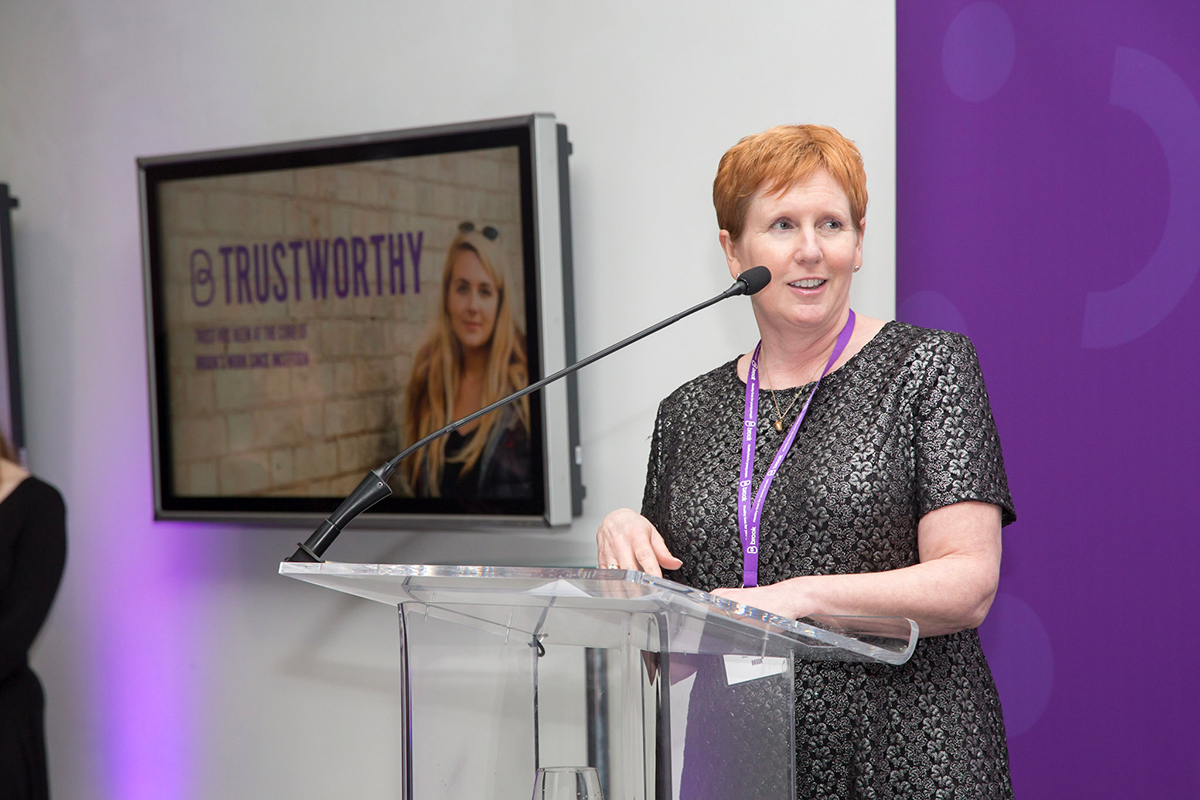 Welcome from Brook Chief Executive, Helen Marshall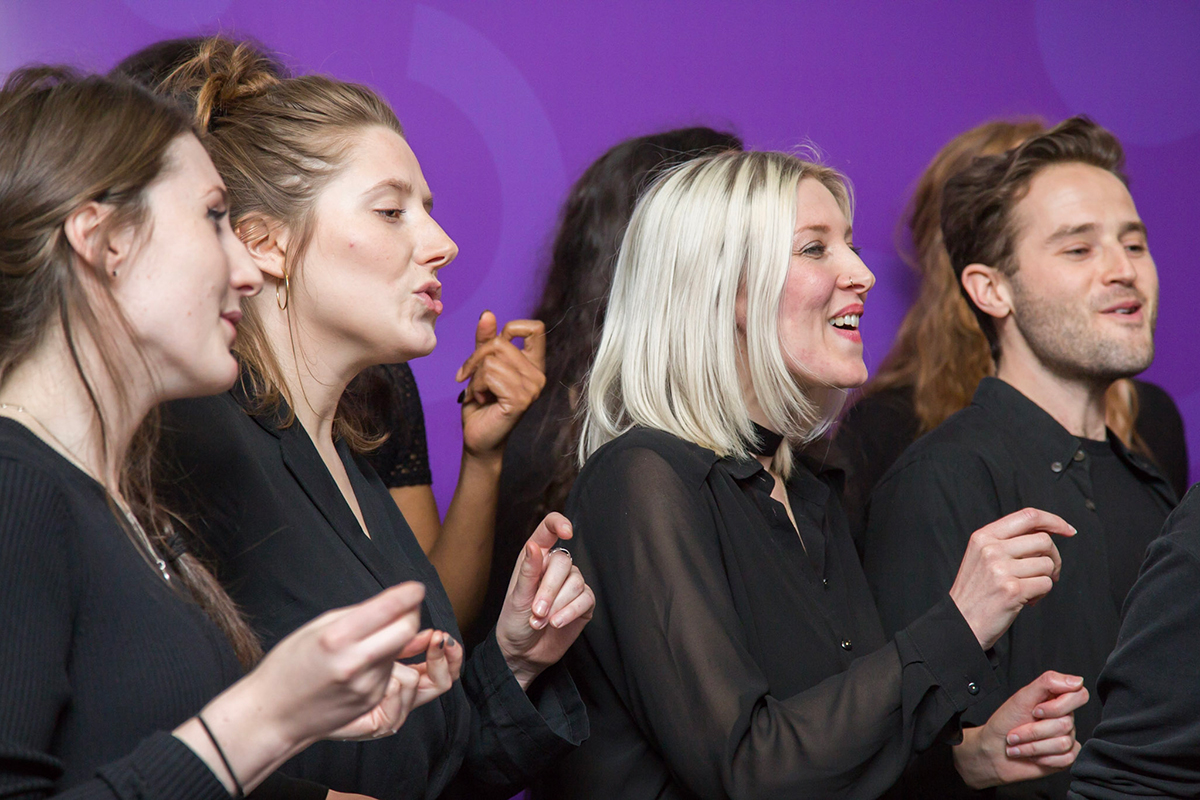 Entertainment from London Contemporary Voices Choir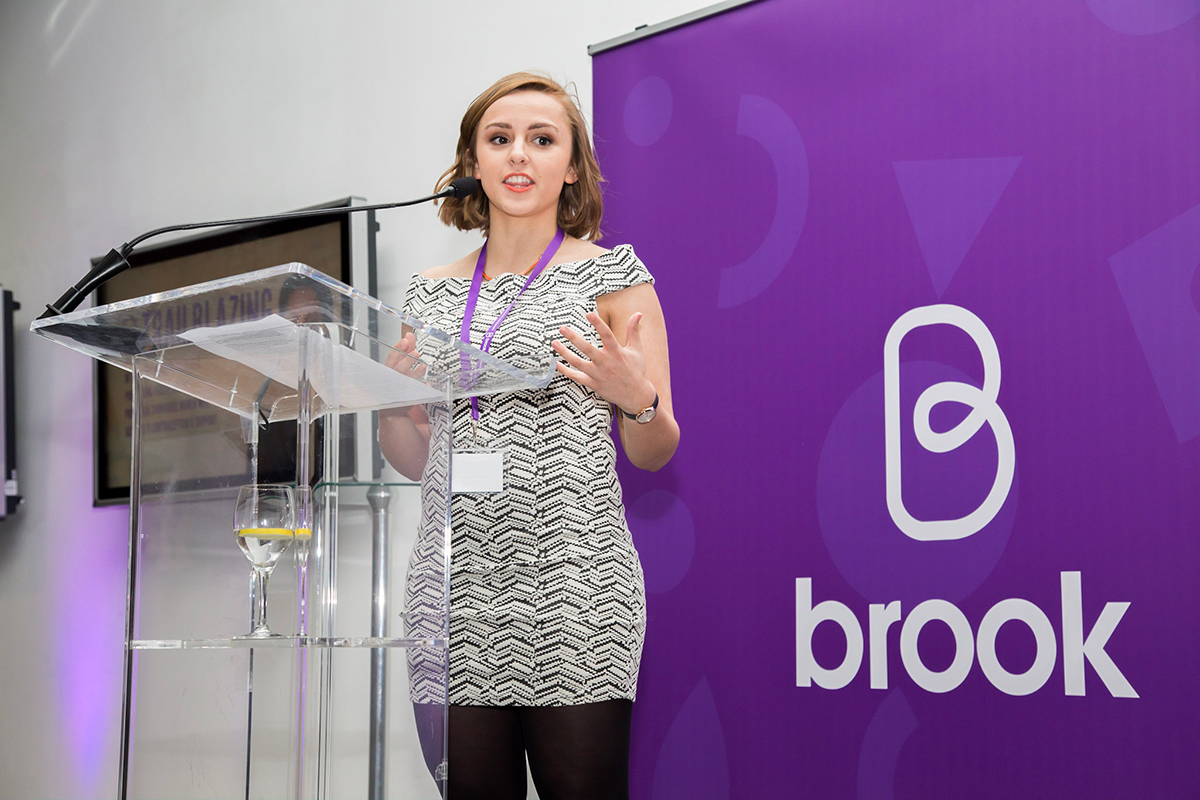 Sex ed vlogger and Brook ambassador, Hannah Witton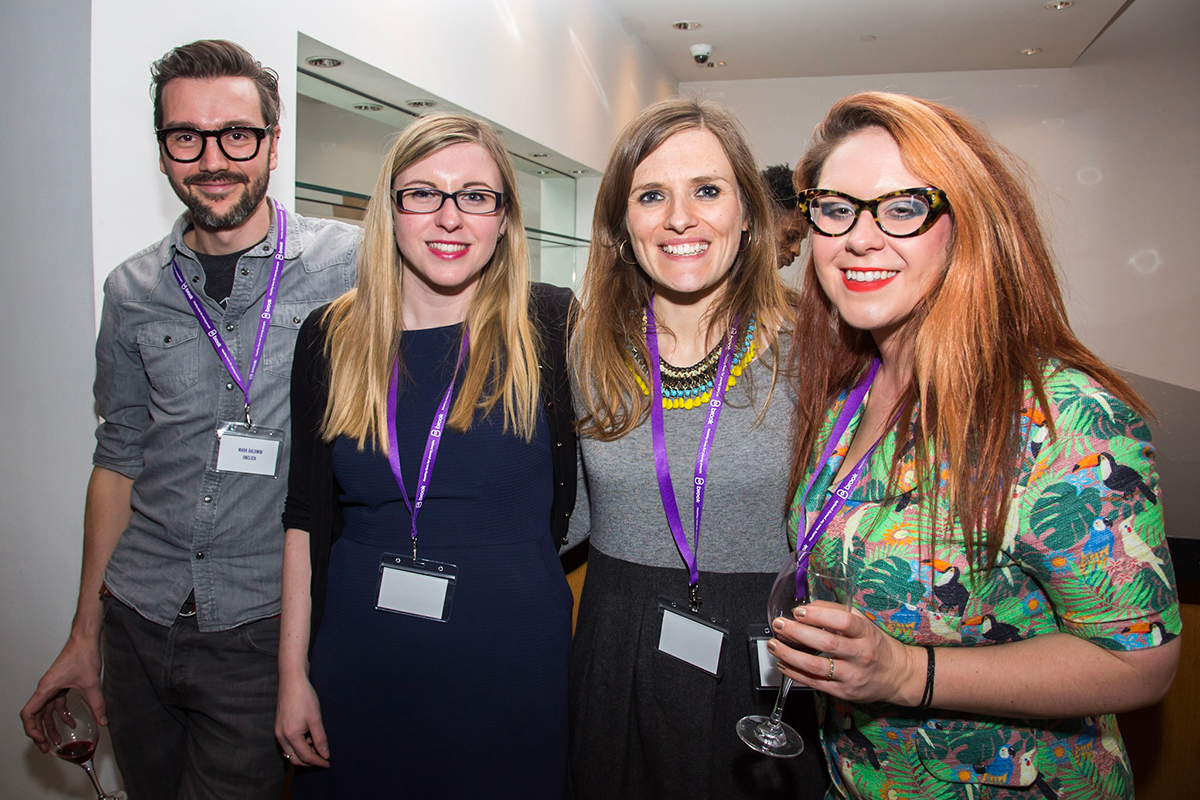 Brook Learn: Onclick and Brook digital dream team
Brook Brand Relaunch, Interactive Report & Event Photography
Thursday 23rd March 2017 saw Brook's exciting new brand relaunch at Kings Place, London.
The event focussed on unveiling the charity's vibrant purple rebrand, new logo and their strategic plan for 2017-2020.
Going strong for over 50 years, sexual health and wellbeing experts, Brook, have modernised their image and overall brand, presenting a trendy, friendly and trustworthy organisation that speaks directly to today's young people.
Guests included a range of charity CEOs, other charity/third sector organisations, ambassadors, corporates, donors and Brook staff.
In true flash-mod style, The London Contemporary Voices Choir kicked off the evening with some gleeful a capella renditions of Mark Ronson's 'Uptown Funk' and Prince's 'Kiss'.
Helen Marshall (Brook CEO) and Scott Bennett (Brook Chair) introduced the new vision and branding, citing the charity's trailblazing history and revealing their exciting future plans. There was much celebration of Justine Greening's (Education Secretary) recent announcement that sex education will now be compulsory in schools across England. This stressed the importance of the new Brook Learn platform (developed and hosted by Onclick) in supporting professionals in delivering effective SRE to young people.
Other speakers of the evening included Karmin (Brook young volunteer) and Hannah Witton; writer, YouTube vlogger, feminist and online sex educator and new Brook ambassador. Both highlighted the importance of good SRE in schools and the vital role that Brook plays in supporting professionals and young people alike.
A selection of Brook's young volunteers demonstrated the new interactive strategic plan (developed by Onclick) to guests on iPads throughout the evening.
This interactive report was developed using Adapt software, a fantastic elearning authoring tool that creates fully responsive, multi-device, HTML5 digital learning content. Whilst this tool is great for producing full elearning modules and assessments, we have found that Adapt can also play an effective role in marketing and promotion. It's a great way to showcase your organisation's brand and values whilst educating your audience on news, features or products in a fully bespoke, fun, digital environment.
If you would like to find out more about developing your own online, interactive learning resource, don't hesitate to get in touch.
Onclick were extremely proud to provide event photography for Brook's relaunch, effectively capturing the excitement and positivity of this successful evening.
Click here to test out our fully interactive, strategic report for Brook