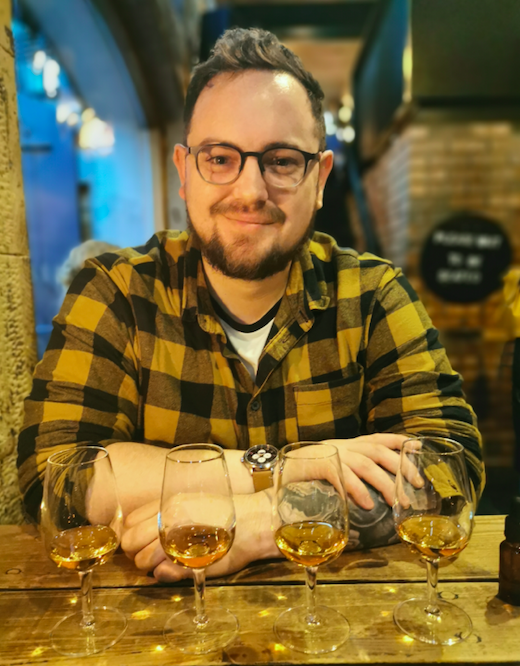 Quick Q&A with our Digital Learning Developer, Sean!
Meet Sean Hallihan, part of the Onclick development team.
We thought we'd run a little Q&A to introduce him to the world…
So Sean, what attracted you to the digital learning industry?
After years of completing the same old elearning for various companies I'd worked for, the chance to become a part of the industry and create interesting and engaging elearning to help the user was an excellent opportunity to help create engaging and exciting content using my Fine Art background.
What do you think makes Onclick stand out from other digital learning companies?
Without a doubt it's the bespoke nature of our design and the way in which we approach every project with fresh new ideas to help us create vibrant and unique experiences for every client to give them something unique and perfectly suited to their needs.
What's your favourite thing about working for Onclick?
Amazing work colleagues and a job that is never the same from day to day that is always exciting and a fun working atmosphere, its hard to pick the best thing.
What inspires you?
I get a lot of inspiration from video game and film concept art. Seeing the creative process in action helps me think through my own process.
What life achievement are you most proud of?
Still pretty proud of the the day I received my offer to attend UCA in Canterbury.
Who would you consider as your role model?
My late Grandfather, he taught me a lot and encouraged my creative side which lead to me attending art school. Pretty much aim to be as great a man as he was.
What do you like to get up to in your spare time?
I often compete in Airsoft events at the weekends, but other than that I love to cook and chill out in front of a good film.
What's your favourite tv show?
It's Always Sunny In Philadelphia.
What's your favourite film of all time?
Blade Runner- The Final Cut.
What tune makes you most happy?
Ausländer by Rammstein.